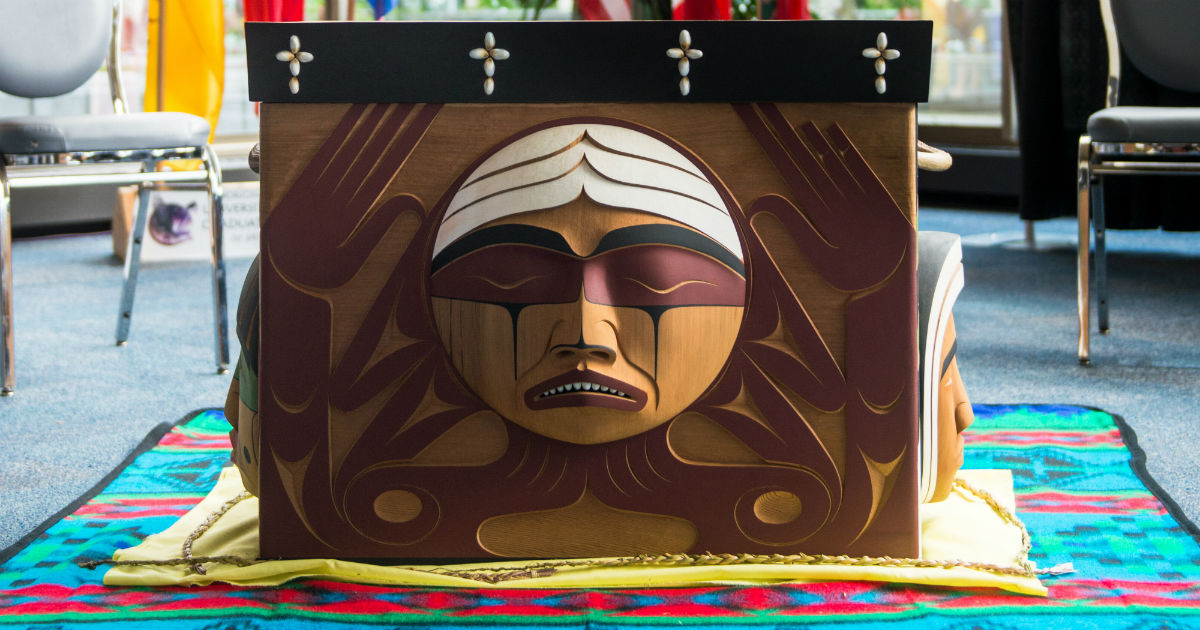 The Anglican Foundation is excited to announce the recipients of the 2016 Request-for-Proposals grants. AFC requested proposals that address the Truth and Reconciliation Commission of Canada Calls to Action. Each project identified specific Calls to Action that it sought to address and was endorsed by the diocesan bishop. The projects are to be launched in 2017. An award of $10,000 was given to each of the following proposals.
The Parish of St. George, in Fort Langley, BC proposed a June 2017 Walk in the Spirit of Reconciliation to coincide with the second anniversary of the publication of the TRC Report and Calls to Action. This 35km walk will start at Fort Langley National Historic Site—an historic bastion of colonialism in the region—and end at the site of the nearest residential school, St. Mary's Mission, BC. This ecumenical effort is being supported by several local churches. The opening and closing ceremonies will include exhibitions of local Indigenous arts and crafts, Indigenous drumming and singing, and prayers for healing and reconciliation.
The Diocese of Rupert's Land Indigenous Ministries, under the direction of the Rev. Vincent Solomon, Urban Indigenous Ministry Developer, will provide training to counselors and pastoral care workers to promote Indigenous ways of healing within the city of Winipeg, MB. This ongoing effort is crucial is order to provide specialized and culturally appropriate healing ministry to the community. The Healing Team receiving the training includes Indigenous Elders and interested clergy from the Diocese of Rupert's Land.
Inner City Pastoral Ministry, in Edmonton, AB proposed a project called, "We Are All In This Together: Moving Forward on the TRC." This project will facilitate ecumenical efforts in communicating the legacy of residential schools, and it will support congregations in the development of reconciliation activities. Inner City Pastoral Ministry and its partner Anglican and United Churches are working together to reflect, educate, and share resources that build relationships across congregations, organizations, generations, and cultures.
The Diocese of Edmonton Indigenous Ministries, and St. Paul's Anglican Church in Edmonton are collaborating on "Maskihkîy âcimowin/Medicine Stories"—an art installation that will use stories as a tool to create facets of Indigenous experience, building capacity for intercultural understanding. The installation will feature a large tree, inspired by the traditional Métis story, The Giving Tree, a meeting place where a hollow in an old maple tree served as a cache and message centre. Stories will be solicited and collected from a variety of Indigenous and non-Indigenous voices, including teaching stories about traditional medicines and methods of healing.