The following is an excerpt from this week's Foundation Forward podcast by Linda Wollschlaeger-Fischer, a nurse at Canuck Place Children's Hospice in Vancouver. Canuck Place has been a seven-time grant recipient of AFC's Kids Helping Kids Fund. To listen to the podcast in its entirety click here.
Considering that generosity implies giving oneself and one's resources, with no expectation of anything in return, I would say that is the very foundation Canuck Place Children's Hospice. Our holistic and specialized services in pediatric palliative care are available to children with life-threatening illnesses and their families at no cost or expectation of anything in return.
From the moment a family walks through our doors, generosity is present. They are greeted by a caring and welcoming receptionist. The home-like buildings are kept clean, beautiful, and well-functioning by our housekeeping and maintenance staff. The kitchen staff offer warm and delicious homemade meals, served in a bright and sunny dining area. The gardens are maintained by staff and volunteers, offering lovely paths to walk in, full of birds, flowers, and tranquility. There are also fully accessible play areas both outside and inside the hospices. This and all the care provided by Canuck Place is only made possible through the immense generosity and compassion of our donors.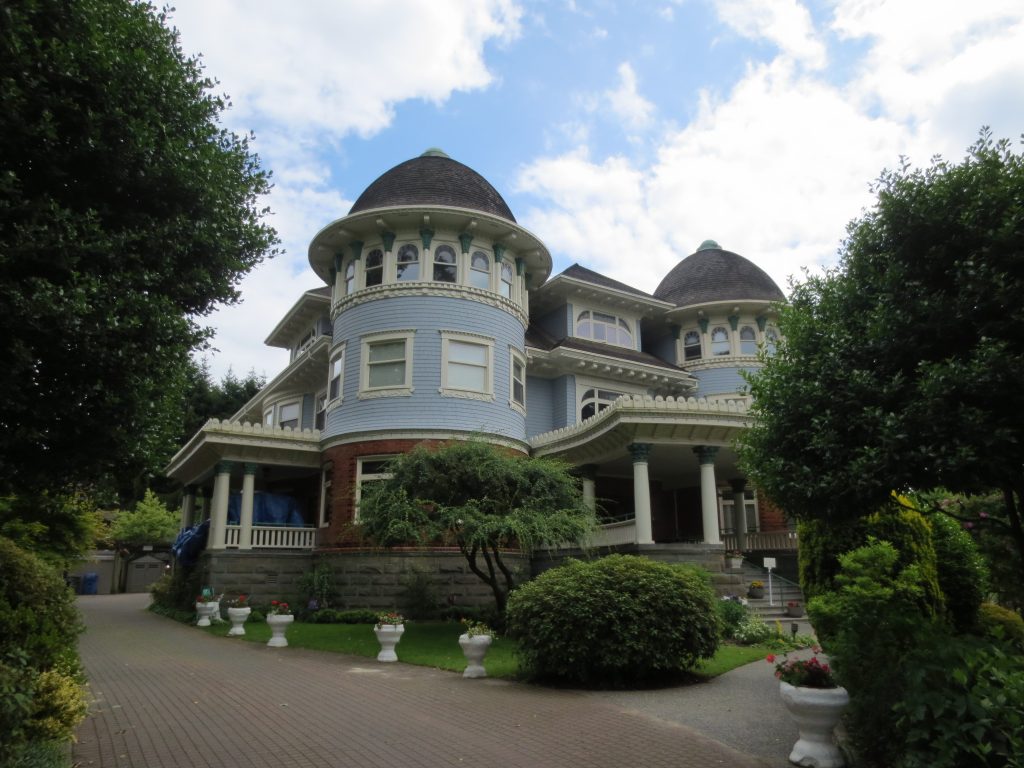 Children and their families regularly come to our hospices for respite stays. This gives both the children and the parents time to enjoy some comforts of "a home away from home," where their unique journey and the complexities of it are understood and supported. It is also a time that children can spend with their peers, either during some of the outings, or perhaps in the art room, or music room with our music therapist or the school room with our full-time teacher and educational assistant. The recreation therapists work hard to ensure that there are fun activities offered to families throughout the year. Their goal is to help children and families embrace every moment and to celebrate the everyday experience of simply being a child, providing opportunities for connection and fun.
The clinical staff, nurses, physicians, and pharmacists are busy on the inpatient floor or supporting families in the community or hospital. They are experts in the field of pediatric palliative care. They specialize in symptom and pain management as well as end-of-life care. At Canuck Place, we know caring for children with progressive illnesses can be complex and daunting for the families who love them. Our counseling team provides emotional, spiritual, and psychosocial supports to families as they navigate the overwhelming challenges; helping individuals access their inner strength and adjust to new stages of illness and grief.
As is the nature of palliative care, there comes a time in the trajectory of a child's illness when the anticipated disease process or progressive complications weaken a child's body to the point where it can no longer be sustained. It is at such a time that we support with end-of-life care. The whole Canuck Place team collaborates to support children and their families during these heartbreaking and difficult times.
Our team works hard to ensure the final wishes and needs of each child and family are met in the weeks, days and moments leading up to a child's death. After the death of a child, our counselors support families as they navigate one of life's most devastating and unimaginable events—the death of a child. We honour each unique journey as families seek to adapt, exploring their deepest values and beliefs, in search of a renewed sense of purpose and meaning. Ultimately, we assure them that they are not alone.
I recall being with a family as they were preparing to say their last good-byes to a pre-teen boy. As it became apparent that the final hours and minutes were encroaching, his older brother suddenly darted out of the room, through the building and out the door. I stayed close behind. He paused outside. There he wept and cursed loudly, kicking the side of the wall with his foot. I stood quietly at his side. After some time, he caught his breath and regained his composure.
Silently we walked back to his brother's room together. As his brother took his last breaths, the family gathered around his bed; thanking him for who he was, recalling favourite memories and offering their final blessings.
Later in the day as the family was preparing to leave, I went to say my good-bye to them. The teenaged brother threw himself into my arms and offered a heartfelt thank you in my ear. His thank you was for the compassion he experienced that day, knowing that he and his family were not alone in their despair and grief. A safe space was created for their grief to show up in its truest nature, with no judgement or restrictions. As the family transitioned and settled back home, our counseling team reached out to provide regular check-in calls and counseling sessions as the family processed their deep grief.
Bereavement counselor Earl Grollman, states: "The only cure for grief is to grieve. It is in grief that we witness and hold space for the deepest sorrow, and the most intense love, the greatest fears, and the strongest courage." As Frederick Buechner states: "At no time more than at a painful time, do we live out of the depths of who we are, instead of out of the shallows."
Life can be extremely difficult and yet so very beautiful. Therein lies the paradox. Canuck Place founder, Brenda Eng, once referenced the spiritual teacher, Ram Dass, who stated, "We are all just walking each other home." We are all just walking each other home.
What a generous gift to walk with one another on this path of life and death, to be forever changed and richer for it.