Remembering "Jack" John Ernest Howell (April 21, 1935–September 4, 2022)
The Anglican Foundation of Canada (AFC) joins our friends in the Diocese of Algoma and elsewhere in mourning the loss of "Jack" John Ernest Howell who passed away on Sunday, September 4 with his wife of 62 years, Jacquie Howell, by his side.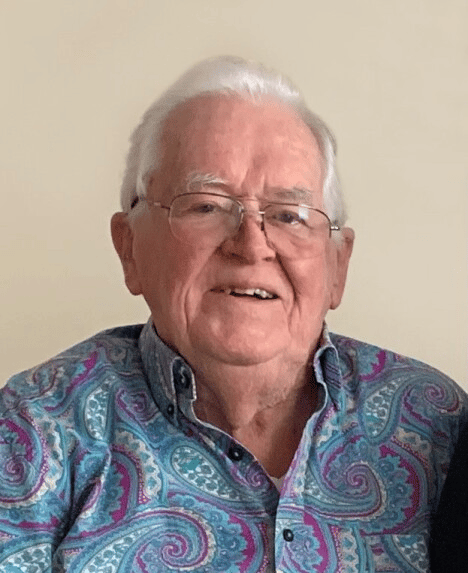 In addition to his service to the Diocese of Algoma, Jack was a beloved member of AFC's Catholic Apostolic Universal Church Trust Fund (CAUCTF) Advisory Committee. Speaking by phone from his home in Guelph, the Rev. Dr. John Stephenson—currently Interim Pastor at Church of the Ascension in Hamilton—shared fond remembrances of Jack and their work together on the CAUCTF.
"I have very happy memories of working with Jack and Jacquie over the years. They were a team, always looking for ways to further the mission of the church and of being generous. Because of my background in history and the research I had done on the history of the Catholic Apostolic Church, I was recruited to the Committee.
"Jack was one of the last Trustees of the Catholic Apostolic Church in Canada. When the Toronto church closed in the 1950s—when the leadership of the church realized that their understanding of history and the second coming of Jesus was incorrect—they graciously gave their resources to the Anglican Church of Canada. It was an act of profound humility and grace, and Jack was the living contact to that. He was the voice of history, and his perspective of the past became the voice of wisdom and grace on the Committee. And it was his perspective of the past that helped to keep us focused on the mission of the church for the future."
The staff and Board of Directors of AFC offer our deepest sympathies to Jacquie and family and to their children: Doug (Dee), Bruce (Nicolle), Luke (Carly), Ben (Riley) and Kim (Geayt), and grandchildren. Jack's full obituary can be found here.
The family has requested that gifts in memory of Jack be made to Hospice Huntsville or Huntsville Hospital Foundation.