With the holiday weekend approaching, AFC is celebrating summer by catching up with our furry fundraising ambassador, Hope Bear.
You celebrated your 10th birthday this year. Is there a moment that really stands out for you?
Back in January Judy asked me for birthday gift ideas, and I told her I have everything a bear could possibly want, but what would make me most happy would be for the Foundation to do something extra-big for kids. That's when the idea for the Say Yes! to Kids campaign was born. Six months later, when we celebrated having raised more than $110,000, that was the best birthday gift I could have asked for!
You normally travel during the summer, but you've been seen around the office recently. What gives?
There's just too much work to do to take the whole summer off. We raised all this money for Say Yes! to Kids, and now we must make sure people know about the Request for Proposals (RFP). I'm writing to all my friends across the church, asking them to spread the word. People get so excited when I tell them there's money for youth-focused projects. I find the personal touch works best, so I'm sending emails and making phone calls.
When it comes to summer, which do you prefer: town or country?
I am more of a country bear at heart, but my work for AFC through the years has meant spending a lot of time in the big city. I like to visit the public gardens and green spaces. And the raccoons don't bother me anymore at all. This summer, with so many people getting their vaccines, there's this spirit of hope and recovery in the air. People are smiling and saying hello again, and I just love to see that.
Do you have any special plans for the holiday weekend?
I am taking this Friday off to prepare for my annual picnic party. I am a little bit famous among my bear friends for my picnics. In my opinion, there is no better way to cherish the beauty of creation and the wonders of God's handiwork, than to settle into a cool patch of grass, with flowers all around, and enjoy some yummy food with a few good friends.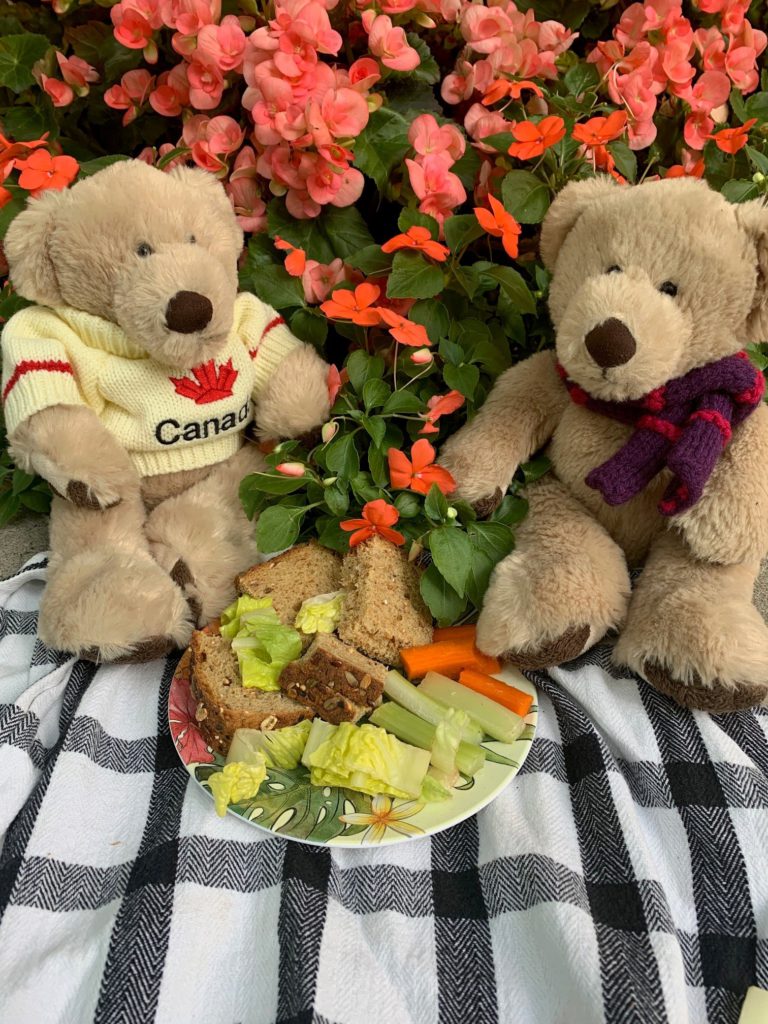 You've been named "best-dressed bear," too many times to mention. What will you wear?
That's such a tough question! I have so many outfits, and I love them all. Judy is trying to find my Hawaiian shirt and sandals. That would be fun. But if that fails, I'm going to go with my AFC purple scarf, just to keep it simple.
You've been part of some big projects at AFC. What's next? Where do you see yourself in five years' time?
You know, bears are good at taking life one day at a time—which I highly recommend—so I don't plan that far ahead. I am going to have to say goodbye to Judy in October because, as you know, she is retiring. It's hard to imagine the future without her, because she has been my number one friend all these years. What I can tell you is that I will always be devoted to AFC and to being an ambassador of hope for the health and well-being of Canadian kids. Whenever there is a kind word or a hug needed, I will be there… dressed for the occasion!