The Anglican Charitable Foundation for Children Supports Say Yes! to Kids
The Anglican Foundation of Canada's (AFC) Say Yes! to Kids campaign received a $5,000 donation from the Anglican Charitable Foundation for Children (ACFC) boosting AFC's national campaign past the $85,000 mark, well on its way to achieving the $100,000 goal.
"Little did Bishop Edward Feild [second Bishop of Newfoundland 1844-76] ever think that his desire to help the people of his time in the greatest need would continue for 165 years," says The Rev. Canon John Courage, ACFC Chair and Chaplain, Queen's College Faculty of Theology, "or that it would contribute to the church's efforts to promote pandemic recovery in 2021!"
What began as a home for orphans and widows, founded in 1855 by Bishop Feild, has become the ACFC, a provincial legacy of generosity shared by the Anglican Dioceses of Central Newfoundland, Western Newfoundland, and Eastern Newfoundland & Labrador. Since 1974, thanks to an endowment from the sale of the orphanages founded by Bishop Feild, ACFC has provided more than $8 million in funding to support children and youth: $5 million in direct assistance to nearly 40,000 children, and an additional $3 million for organizational efforts including summer camps, counseling centres, shelters, and group homes within the province.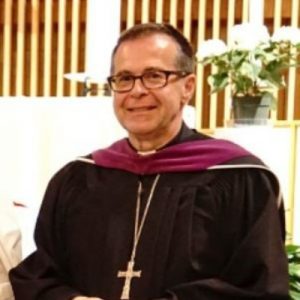 "At its May meeting the Board of ACFC voted unanimously to support Say Yes! to Kids and extend Bishop Feild's commitment to children beyond our province to the wider church," says Father John. "We are proud to be able to support fellow Anglicans in Canada in their efforts to develop programs that will support young people in a post-pandemic world."
"This gift from the ACFC is significant for so many reasons," says The Rev. Canon Dr. Judy Rois, Executive Director, AFC. "Not only has it helped to boost our fundraising efforts past another key milestone, but to see two historic foundations partner in this way to benefit children, youth, and young adults in Canada is deeply moving."
Since 2011, and the launch of the Kids Helping Kids Fund, the AFC has championed children, youth, and young adults in Canada with investments totaling over $1,087,000. "From hospice care to homework clubs to breakfast programs and summer camps," says Canon Rois, "we have seen how resources can be used through people and partnerships to make a lasting difference in the lives of children and youth."
Rois says the AFC will rely on the strength of its granting program to quickly turn around campaign proceeds by funding a Request for Proposals (RFP) for youth-focused initiatives in September. "AFC will put the right investments in the right hands and help to fund a meaningful response to the needs of children and youth in a post-pandemic world."
To join a Say Yes! to Kids fundraising team, or to make an individual donation to the campaign, visit www.anglicanfoundation.org/kids.