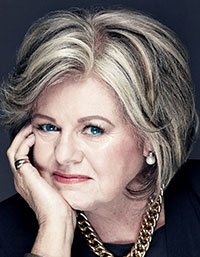 B.A. (York University, Toronto)
Master of Divinity (Wycliffe College, Toronto)
Master of Theology (Trinity College, Toronto)
Doctor of Ministry (Homiletics – Seabury-Western, Chicago)
Doctor of Divinity honoris causa (Queen's College, St John's, NL)
Born and raised in Calgary, AB, Judy moved to Toronto as a teenager. She earned a Master of Divinity degree from Wycliffe College and a Master of Theology degree from Trinity College. She was ordained in 1985 in the Diocese of Toronto and served three parishes as Rector and was the first female Vicar of St James' Cathedral in Toronto. She earned a Doctor of Ministry degree in Homiletics in Chicago, and was appointed the George Snell Lecturer in Homiletics at Trinity College. She also teaches Homiletics at Queen's College in St John's, NL.
Judy was awarded the Queen's Golden Jubilee medal in 2002 for long-time service to the city of Toronto, and in 2014, was named one of 100 most powerful women in Canada.
She was appointed CEO and Executive Director of the Anglican Foundation of Canada in 2011 and travels widely throughout the country as its emissary.