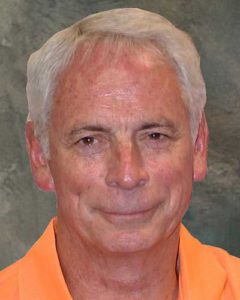 Treasurer, St. John's Anglican Church
Bath, Ontario
Diocese of Ontario
I discovered the Anglican Foundation while researching various NGOs for possible grant funding. AFC stood out due to the alignment of their mission and our vision—to be a positive transformative influence in our community by sharing the love of Jesus Christ. I am the financial director and treasurer of St. John's in Bath, Ontario. Our parish was a recipient of an AFC diverse infrastructure grant in 2018 and we are a Director's Circle donor to the Foundation.
The extensive repair and refurbishment of our "Walls & Walkway" project restored not only the gleam of St. John's but also elevated our spirits, which emboldened our service posture and our outreach. We have since attracted "fellow travelers" and have seen the number of parish households grow. We are donors to the Foundation because we also believe in serving the people of God—to embrace, encourage, and inspire all people seeking to discover and grow their faith in Jesus Christ.