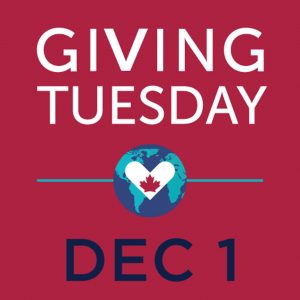 Anglicans have just celebrated the first Sunday of Advent. As global citizens, many of us are also becoming increasingly aware of Giving Tuesday—the philanthropic movement meant to counterbalance forces of consumerism such as Black Friday and Cyber Monday. Both mark the start of the season of giving and encourage us to think about generosity as a way of life: how the spirit of giving flows in us and through us to the wider world. In that spirit of generosity, I invite you to read the story below on the origin of the Kids Helping Kids Fund.
Origins of the Kids Helping Kids Fund
Jesus said, "Let the little children come to me, and do not stop them; for it is to such as these that the kingdom of heaven belongs." (Matthew 19:14)
When I joined the Anglican Foundation of Canada (AFC) ten years ago as Executive Director, I recognized very quickly that it was a mature, adult-oriented organization. For many years AFC's moving minds had talked about the importance of funding ministries that would support children and youth. I did not want to change that conversation, but I did have a vision for inviting young people to contribute to it first-hand.
My experience of parish ministry for more than two decades was that children were often very generous. Church Schools are not without quarrels over toys and who gets the biggest slice of cake. But, for the most part, when kids realize something is worth doing, they will do it, even if it means digging into their own pockets.
Back in 2011, as AFC's freshly-minted Executive Director, I began a series of town hall conversations with children between the ages of ten and twelve. Aren't children wise and wonderful at that age! I began my discovery with one simple question: "If you could give away some of your allowance to something really worthwhile, what would you want to support?"
Their answers resulted in the birth of AFC's Kids Helping Kids Fund, this old charity's youngest outreach fund. The generosity of youth became manifest in the fund's key priorities: choir schools and summer camps, before-school breakfast programs, and after-school homework clubs.
The children were unanimous in one more priority, hospice care for children, as a compassionate response to one of our town hall participants whose brother was dying. "There are lots of kids dying in hospitals," he said, "and there are very few places for them to go." We were all deeply moved and, as a result, hospice care became embedded in the Kids Helping Kids charter.
In addition to choosing our key priorities, the children insisted their new fund should have an ambassador. They wanted a bear—a cute one, but not too perfect or polished so that he didn't appear arrogant or high on himself.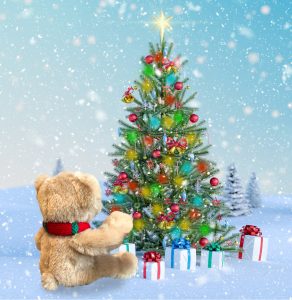 The Board's reaction to the fund was unanimously enthusiastic. When we launched the fund later that year, Anglicans across the country responded generously. In 2013, within two years of Hope Bear's debut, AFC said "yes!" to its first slate of Kids Helping Kids grants thanks to supporters like you who made it possible.
When I reflect on my time at AFC, the creation of the Kids Helping Kids Fund, and the team of kind and generous young people who inspired it, is an enormous highlight. Every time we say "yes!" to a Kids Helping Kids grant I am reminded of those children and their commitment to the health and well-being of their peers: in good times and bad, in joy and in sorrow.
Since 2013, AFC donors have made it possible to grant over $100,000 with the health and well-being of children as the primary focus:
$33,500 to hospice care
$16,850 to homework clubs
$12,650 to cover the cost of air travel for children in remote communities seeking medical attention; $11,767 for food programs
$9,300 for accessibility and adapted recreation.
But the AFC story is not about dollars and cents; it is about transformed lives. The true measure of our impact is not something we can measure at all. Our triumph is the spirit of generosity flowing in and through us to the wider world, making a difference in the lives of thousands of people across our country.
AFC is now in its seventh decade and Kids Helping Kids is, as I said, its youngest fund. I am proud of what we've achieved but I cannot help but imagine more. When I think about the fund reaching its adolescence and, eventually, adult maturity, I wonder what the future will look like if we continue to work together for the sake of our neighbours, friends and families.
During this Advent and upcoming Christmas season, I invite you to consider joining AFC and Hope Bear in making life just a little better for children all across our country.
Wishing you and yours much peace and joy.