Clergy Bear wears a surplice exclusively designed for AFC by Harcourts Vestment Makers of Toronto with a sewn-in clerical collar. A perfect gift for ordination, anniversaries, or as a thank you to a clergy person.
$30 donation (please allow three weeks for vestment creation)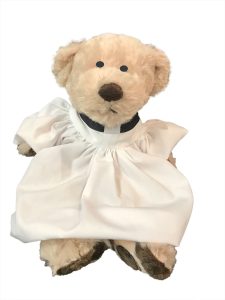 Shipping & Handling – add $10.