Kids Helping Kids grant recipients grow community through caring, compassionate service
February 2023 has been a busy month for the Anglican Foundation of Canada's (AFC) Kids Helping Kids Fund (KHK) thanks to a recent round of grants to high-impact community ministries with close ties to the Anglican Church of Canada. All three grants reflect KHK's longstanding commitment to young people, and to growing community through caring, compassionate service.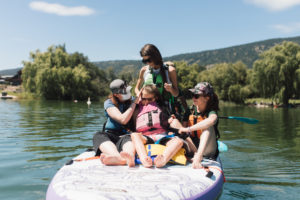 Canuck Place Children's Hospice, Vancouver & Abbotsford, BC, Recreation Therapy: $5,000
Since 2014, AFC has provided a total of $29,000 in grants to Canuck Place Children's Hospice for a variety of programs and services. This most recent KHK grant has been awarded for the Recreation Therapy program, which is a vital part of Canuck Place care. "When I think about all the things Canuck Place has done for us, recreation stands out because we have pictures, we have moments," says Tyra Skibington, Canuck Place Mom. "They're not reminders of how sick (Darby) is, or how sick she could be, or how short her life might be… recreation reminds us that we had fun today."
Canuck Place is British Columbia and the Yukon's only pediatric palliative care provider. Over 830 children living with life-threatening illnesses and families from five provincial health regions receive Canuck Place care in-hospice through two hospice locations in Vancouver and Abbotsford, in-hospital, and in their home. The recreation therapy program allows families, like the Skibingtons, to live in the moment and celebrate the everyday experiences of being a child.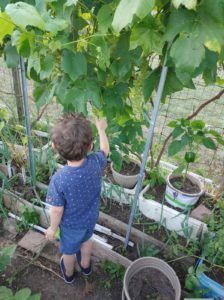 Flemingdon Park, Toronto, ON, Growing Kids, Kids Growing: $5,000
An AFC grant of $5,000 will help Toronto's Flemingdon Park Ministry welcome 100 children from Senior Kindergarten to Grade 5 this spring for the Growing Kids, Kids Growing program. Through a partnership with a local elementary school, children experiencing—or at risk of experiencing—food insecurity will learn the process of growing vegetables from seed to harvest. Instruction and mentorship will be provided by a farm educator and will be highly experiential.
"Each child will be assigned a plot that they have to tend," says Maria Reolin, Executive Director, Flemingdon Park Ministry. "They will learn how to care for the environment and the nutritional value of the vegetables they grow." Reolin says the program hopes to instill a life lasting interest in farming and conservation and to have an impact at home. "We will encourage the children to replicate the experience on their balconies… and they will also take the produce home to help alleviate the food insecurity that many are experiencing."
Morningstar Relief Mission, Greater Napanee, ON, High School Hot Lunch Program: $5,000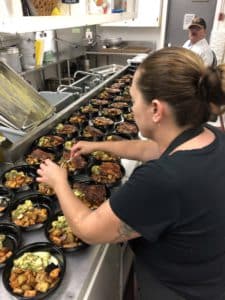 Morningstar Relief Mission's High School Hot Lunch program was kick-started by an AFC Say Yes! to Kids grant in 2021 and has received an additional $5,000 to support the ongoing effort to provide 100 meals each week for the 2022–23 academic year. "The grants you have given to Morningstar are particularly meaningful as Morningstar was originally founded by parishioners at St. Mary Magdalene Anglican Church in Napanee," says Kevin Alkenbrack, Executive Director. "These grants from AFC connect us to that much wider community of Canadian Anglicans, so many of whom are involved in community-based ministries like ours and understand what motivates Christians to serve those in need."
Since 2006, Morningstar's life-changing programs have helped people in Greater Napanee and surrounding communities who live in poverty, are homeless, or at risk of homelessness, to rebuild their lives. "This high school hot meal program has been a wonderful expression of care to our high school youth, and a support to the teachers and administrators who know first-hand how essential good nutrition is to learning outcomes," says Alkenbrack. "Providing these weekly meals meets a basic need, but there are other less visible needs being met as well: the connection between staff and students, and the sense of value and belonging students feel when they know they are part of a community that cares."