Equipping church leaders to anticipate and lead change
AFC recognizes that in today's fast-paced and complex environment, church leaders need to be versatile and have a broad range of knowledge to anticipate and lead change. They need to be authentic and reflective, collaborative, and inspirational.
Thanks to the generosity of Canadian Anglicans, in 2020 AFC awarded $52,000 in bursaries for theological education to students enrolled in a variety of programs. Here are some of our 2020 bursary recipients: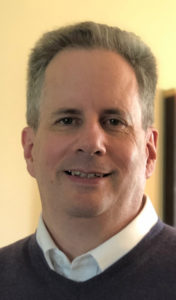 John Holgate
Home Diocese: Ottawa | School: St. Paul University, Ottawa
The Master of Divinity – Anglican Studies program emphasizes education for dialogue and collaboration across ecumenical and interreligious boundaries. It explores theology's engagement with issues in contemporary culture, while providing a strong foundation in Anglican theology and practice. My goal in studying in this program is to gain formation that might lead to ordination as a priest. Self-reflection and prayer over many years leads me to believe that I can contribute as a priest and that I am called to use my gifts as part of the effort to encourage others in their ministries and faith.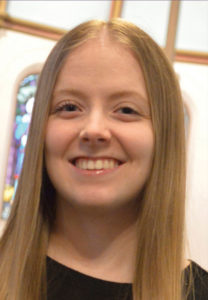 Amber Tremblett
Home Diocese: Eastern Newfoundland and Labrador | School: Wycliffe College, Toronto
Before I started seminary, I knew I wanted to focus on fresh expressions of church and new and creative ministries. I chose Wycliffe College because of their pioneering program in church planting and missional ministries. The current reality, though devastating and overwhelming, has confirmed my choice of school and degree concentrations. People with experience in creative and missional ministries will be needed to support churches that are adjusting to life and worship after COVID-19. I pray that God will give me the knowledge and confidence to put the skills I have learned at Wycliffe to work in my diocese.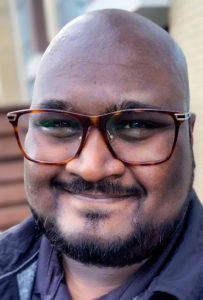 Yohan Dumpala
Home Diocese: Toronto | School: Trinity College, Toronto
As a Master of Divinity student at Trinity College and a Postulant in the Diocese of Toronto, this pandemic has provided me and my peers the rare opportunity to learn what it means to do effective ministry in the midst of truly uncertain circumstances. Despite this pandemic, Trinity College and the Toronto School of Theology continue to do a remarkable job in ensuring that the standards of education are maintained, and in some cases, enhanced. I am sincerely grateful for the financial support received from the Anglican Foundation of Canada and for all the work they do in preparing future leaders of the church, both lay and ordained.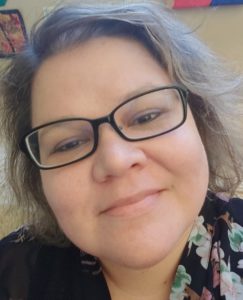 Sheila Cook
Home Diocese: British Columbia | School: Vancouver School of Theology, Vancouver
I was deeply honoured to be considered for and then receive this generous bursary. As soon as I arrived at the summer in-person Indigenous Studies Programme at Vancouver School of Theology, I knew I was home. The friends I have made here are like family. I am Cree from Ahtahkakoop Cree Nation, Saskatchewan. I am discerning ordination as an Anglican Indigenous priest. Inter and intra-religious studies; being a part of the VST Pan-Indigenous learning community; and finding Indigenous mentors in our church and at school, have contributed to a dynamic path of healing, growth, and renewal. I am so humbled to be a part of what reconciliation looks like, and to do this with others in the name of Christ is a beautiful thing indeed! Kinanâskomitin, I thank you.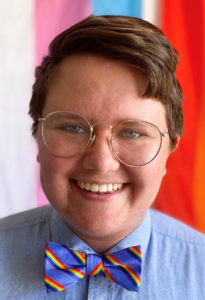 Alex Griffin
Home Diocese: Montreal | School: Montreal Diocesan Theological College, Montreal
When I came out in Rural Ohio—before moving to Canada—I watched myself become a theological issue to many of the people with whom I had worshipped, among whom I had lived, and many of whom I had trusted. To them, I was no longer myself; my gender non-conforming body was an emblem of a theological and cultural war. I knew my theology had to become more than just something on a page and took the leap of faith to begin seminary. I am still early in my discernment process, but whether called to lay or ordained ministry, I know I will be a bridge-builder in the Anglican Church—inviting those who have been excluded and those who have been perpetuating exclusion to the table of Christ where each of God's children has a place.