The Anglican Foundation of Canada's Foundation Forward podcast invites Canadians to talk about generosity: why it's important, and how they express it.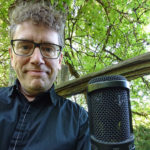 Created during the COVID-19 pandemic of 2020 by Executive Director Canon Judy Rois, Foundation Forward digs a bit deeper into the idea of generosity, beyond the 'duty' we sometimes think it to be, into the joy and the calling it has become for some remarkable people.  The series is hosted by Toronto musician and media professional Christopher Dawes.
You can listen to or download its monthly episodes below or wherever you listen to Podcasts.
Foundation Forward – Episode 10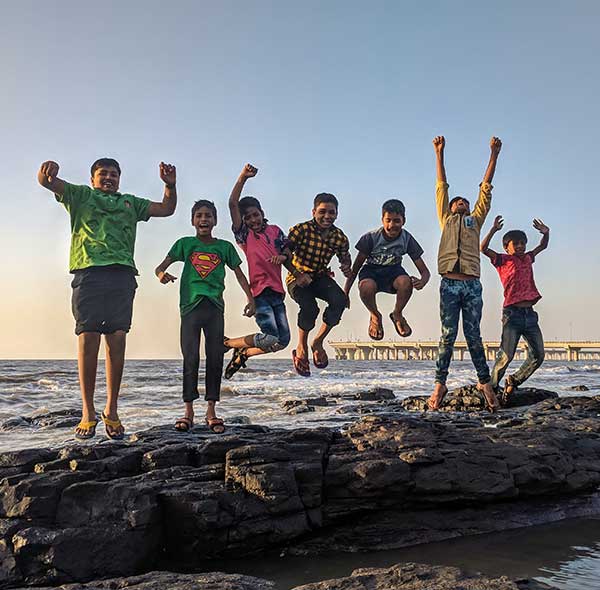 In honour of International Children's Day our extended season finale is based on Judy Rois' 3rd children's book "Generous People are Everywhere," and features thoughts on generosity submitted by kids from across Canada. The Anglican Foundation's "Say Yes! to Kids" campaign supporting post-pandemic programs for children, teens and young adults runs throughout the month of June 2021.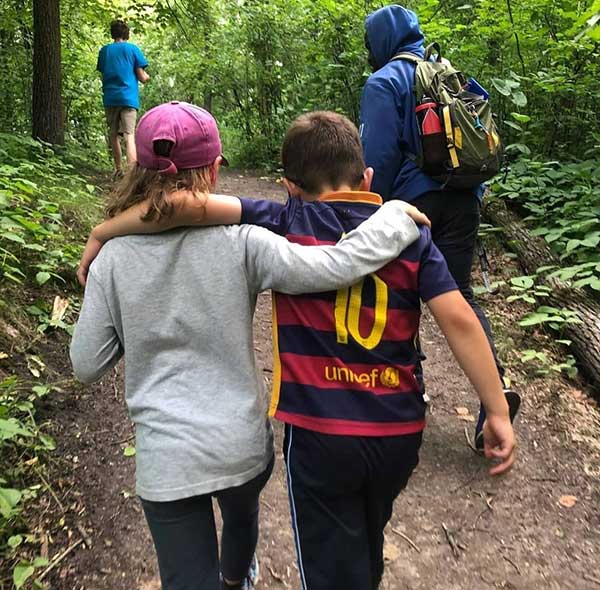 May 17-24 2021 is International Face Equality Week.  When we contacted Danielle Griffin, Executive Director of AboutFace, a charity serving Canada's facial difference community, we learned about yet another take on generosity we hadn't seen before… generosity of story. 
Foundation Forward – Episode 9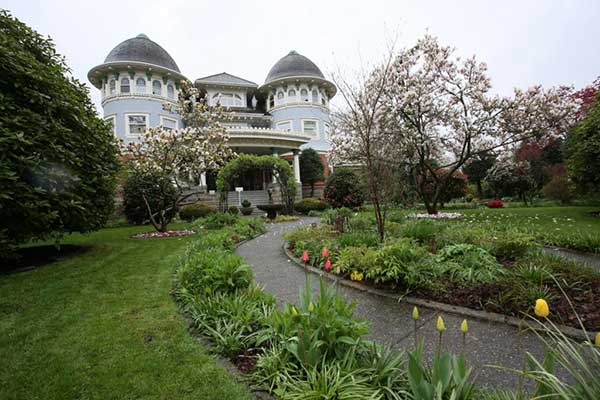 Our Easter episode focuses on the work of BC's Canuck Place Children's Hospice. Linda Wollschlaeger-Fischer, Manager of Counseling and Bereavement Services, provides us a rare and thoughtful glimpse inside the world of difficulty and beauty of families with children and teens facing life-threatening disease and illness.
Foundation Forward – Episode 8

An Anglican Priest now serving the Diocese of British Columbia as its Executive Officer, The Reverend Barry Foster's ministry has taken him far and wide bearing the generosity and support of his bishop and their Diocese to the ministries of local churches… but more than once he's found he himself going home the richer for the gifts he received along the way. 
Foundation Forward – Episode 7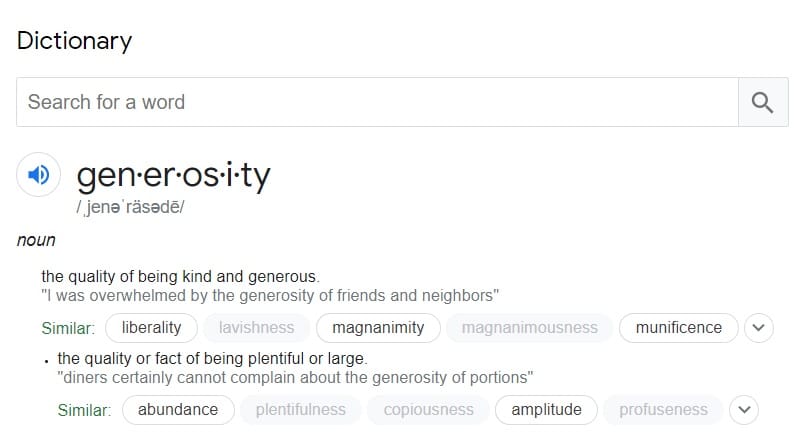 The 18th century French philosopher François-Marie Arouet, who you might know as 'Voltaire' wrote, "If you wish to converse with me, define your terms."  This frigid February on Foundation Forward we're doing just that – breaking with our usual pattern of an invited guest and stepping back to have a close look at the actual word generosity.
Foundation Forward – Episode 6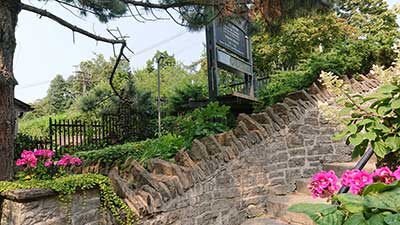 Toronto writer and Anglican Deacon Michael Coren's most recent books tackle subjects like inclusion and grace – not ideas universally attached to his name a decade ago. From the garden of Toronto's Church of St Martin-in-the-Field he tells us about his journey to ordination, and the role generosity played.
Foundation Forward – Episode 5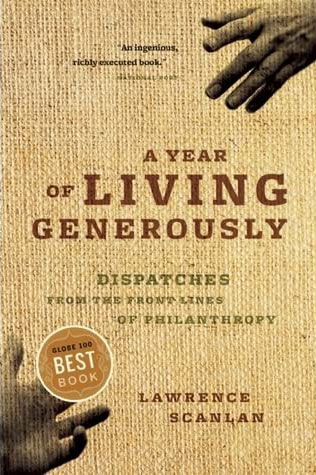 Writer and activist Lawrence Scanlan's book "A Year of Living Generously: Dispatches from the Front Lines of Philanthropy" debuted in 2010 – but first he spent twelve months giving his time to twelve different community and development projects from Ontario to Louisiana to Senegal. On the tenth anniversary of his book he shares with us what he learned.
Foundation Forward – Episode 4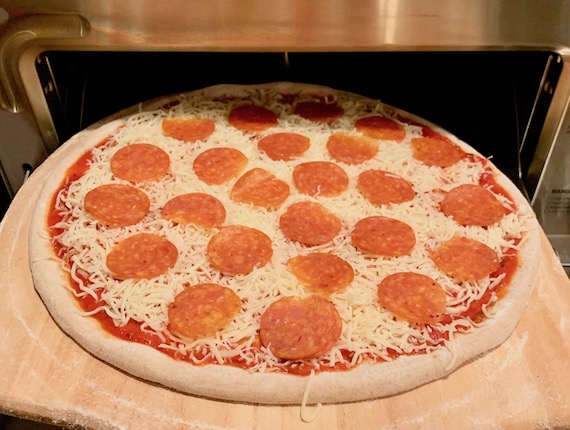 Napanee, Ontario-based writer and communications professional Michelle Hauser recently navigated "the case of the uncooked pizza" – a seemingly mundane domestic incident summarised by the line "my generosity stopped at the pepperoni."  But on this month's Foundation Forward we hear how it became for her a parable of one of the pitfalls – transactionality – that accompany generosity's many joys.  
Foundation Forward – Episode 3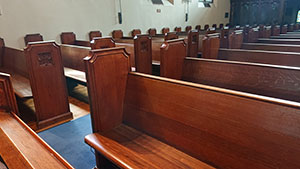 Douglas Graydon
, a retired Toronto medical and hospice Chaplain, has throughout his career escaped the pressures and stress of ministry by visiting empty churches.  In honour of October Spiritual Care month and International Hospice and Palliative Care Day, we spoke to him in a pandemic-shut church about generosity locked up in each one of us, waiting to be released…
Foundation Forward – Episode 2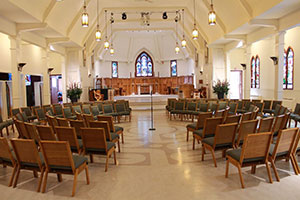 Brian Pearson was an Anglican Priest serving St Stephen's Church in Calgary Alberta when the congregation took on an ambitious renovation of its worship space to enable new types of events, a café operation and flexible worship.  He was challenged – even offended – when a committee member said "Give the people what they want and they'll give us what we need" – but then his eyes were opened…
Foundation Forward – Episode 1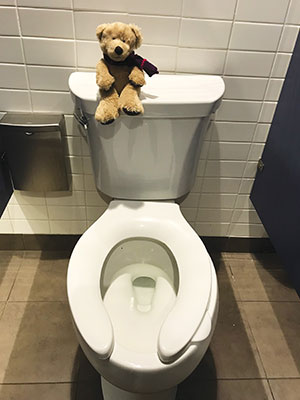 Judy Rois, the Anglican Foundation of Canada's Executive Director, had an early lesson from her parents on handling money: "spend some, save some, and give some away."  In our inaugural episode Judy shares glimpses of the Foundation's work in church reconstruction/renovation and innovative hospice, musical and youth ministries that are, thanks to your generosity, changing our country. 
The Anglican Foundation's Hope Bear is pictured here on one of several flush toilets installed in a small Ontario community's church with support from AFC.