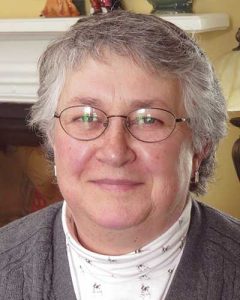 Rural Dean of St. Francis
Sherbrooke, Quebec
Diocese of Quebec
The Anglican Foundation's largesse has been particularly appreciated in the Eastern Townships. A generous matching grant has allowed us to restore the wonderful brickwork and Gothic Revival architecture of the 174-year-old St George's Church in Lennoxville.
For the past two years another grant has been instrumental in helping Syrian child refugees to forget their war-ravaged homeland and experience the lush greenness of nature in a week of camp at the new Quebec Lodge Outdoor Centre on the shores of Lake Massawippi.