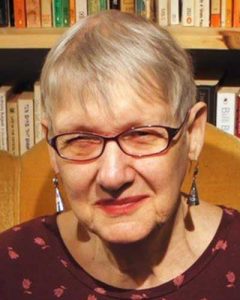 Former Board Director
Toronto, Ontario
Diocese of Toronto
I served on the Sacred Arts Trust Committee of the Anglican Foundation for over fifteen years and then on the Board of Directors. AFC supports remarkably innovative Anglican Church projects such as the one that initiated community, visibility, and a home away from home for migrant workers in Niagara. For three years, AFC helped St. Alban's in Beamsville, Ontario provide the migrant fruit pickers with bicycles for transportation; an internet café to keep in touch with their families; a weekly Spanish language worship service, followed by communal dinners; financial and medical appointments; and much more. This program continues to grow and flourish.
In 2008 the Sacred Arts Trust of the AFC awarded me a grant toward my research project to investigate spiritual and religious drama in the UK. I learned, from the Society of Friends, how to incorporate effective silence in worship, discovered innovative staging techniques from outdoor passion plays, and absorbed creative ideas from conferences, discussions, and performances. I've made good use of these experiences in liturgical drama and church theatre projects in Canada ever since!