Young adults putting their faith into action
Prepared with files from Emily Stuchbery, MMI Communications
Today we are shining a spotlight on the Montreal Mission Internship (MMI), a program of the Montreal Diocesan Theological College, which received one of fourteen Category B grants from the 2021 Say Yes! to Kids Request for Proposals.
The $15,000 grant was awarded based on their overall mission and service to young adults in the Diocese of Montreal, and helped to fund three internships for the 2022 season. Now it's time to meet some of the compassionate young adults who are now involved in this year's program:
Jessica Millaire
Jessica is from Morrin-Heights, Quebec in the Laurentians where she is a member of Trinity Anglican Church. Currently, she is finishing her studies at John Abbott College in science. In the future, she hopes to work to protect the environment. In her free time, she loves to paint, draw, ski, swim, and go for walks with her dog in the woods.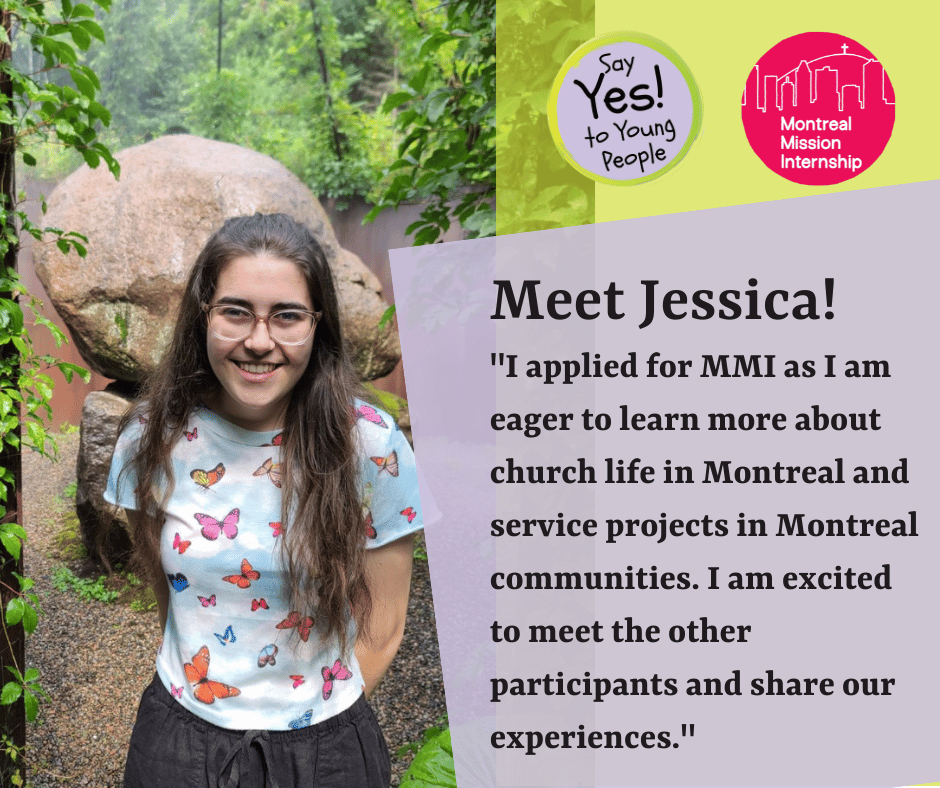 Becky Coholon
Becky was raised in the Anglican Church in Nova Scotia where she is an active member of her parish. Currently, she is in her third year of a Bachelor of Science in Psychology at Acadia University. As part of her degree program, she recently completed a minor in Theology with the Acadia Divinity College. In her free time, Becky enjoys spending time with friends, going outside, reading, traveling, and trying new foods. She is passionate about human and social rights in her community and around the globe. She was drawn to MMI because of the opportunity it will provide for her to meet like-minded people and to create positive experiences for herself and for others.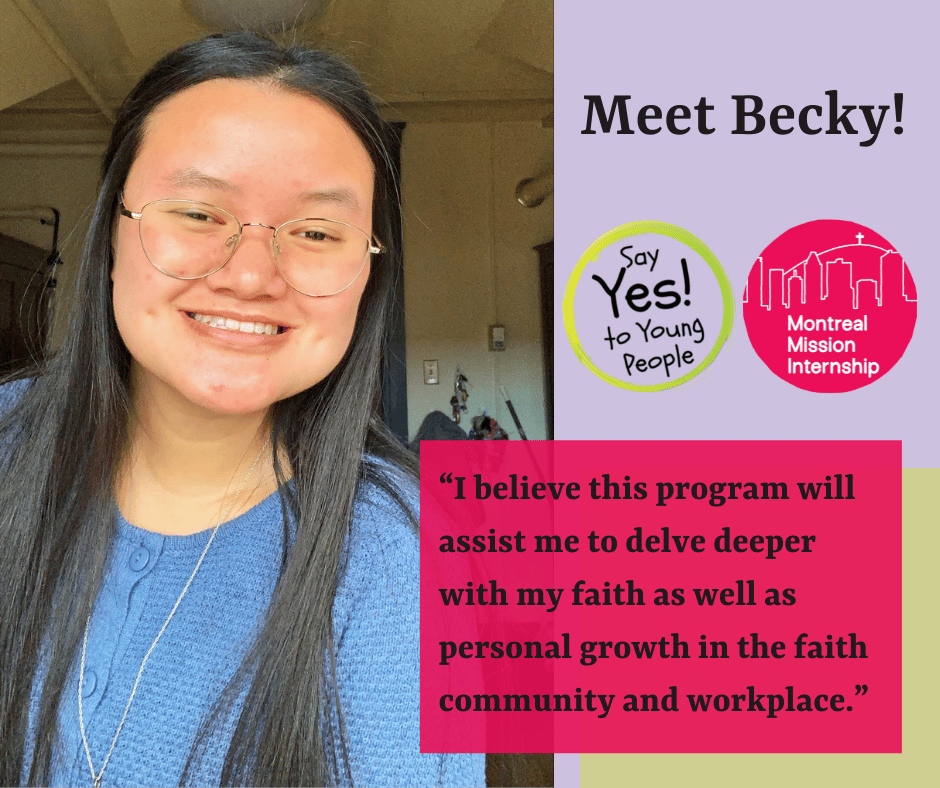 Klaus Simon Bondoc
Simon is originally from the province of Tarlac and Negros Occidental in the Philippines but now considers Calgary Alberta, on Treaty 7 land, to be his home. He was baptized Catholic, grew up in the Christian Missionary Alliance, and now belongs to the United Church of Canada. He is happiest when simply sharing space or a good meal with others. He also loves to cook, sing, and go for nature walks and bike rides. When it comes to his Christian faith, he is particularly passionate about advocating for the liberation and empowerment of marginalized people through community-building and education, especially for queer, racialized, and migrant youth.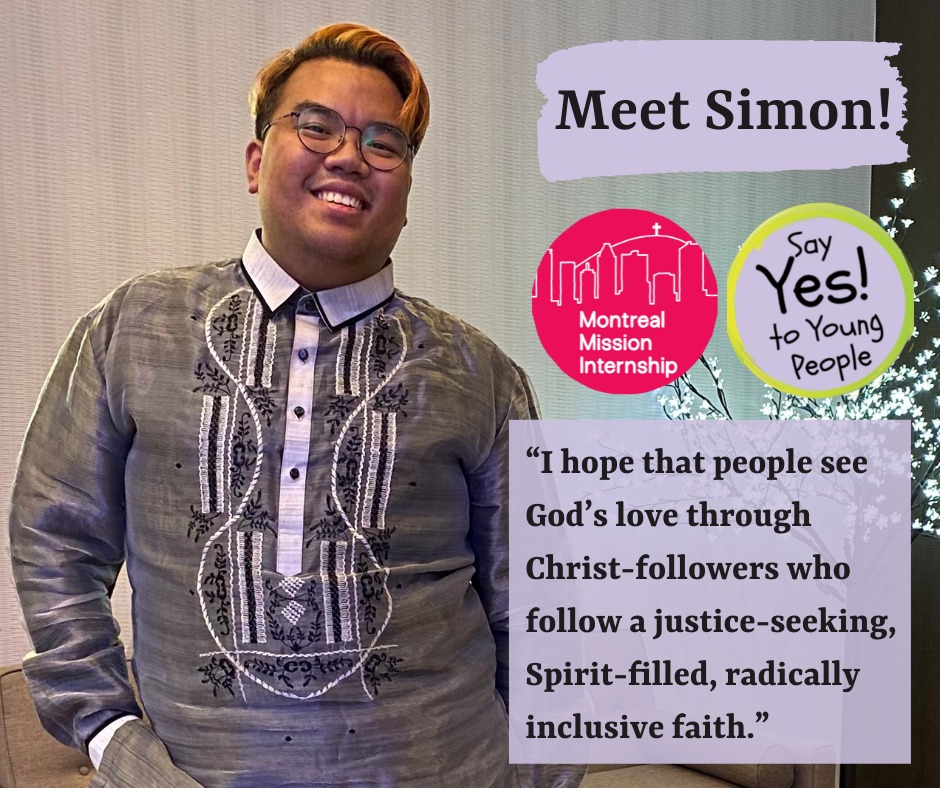 For more information about MMI we encourage you to read their case for support for this year's Say Yes! to Kids/Young People campaign. To donate to their fundraising team, click here: https://www.canadahelps.org/s/n2PCCh.