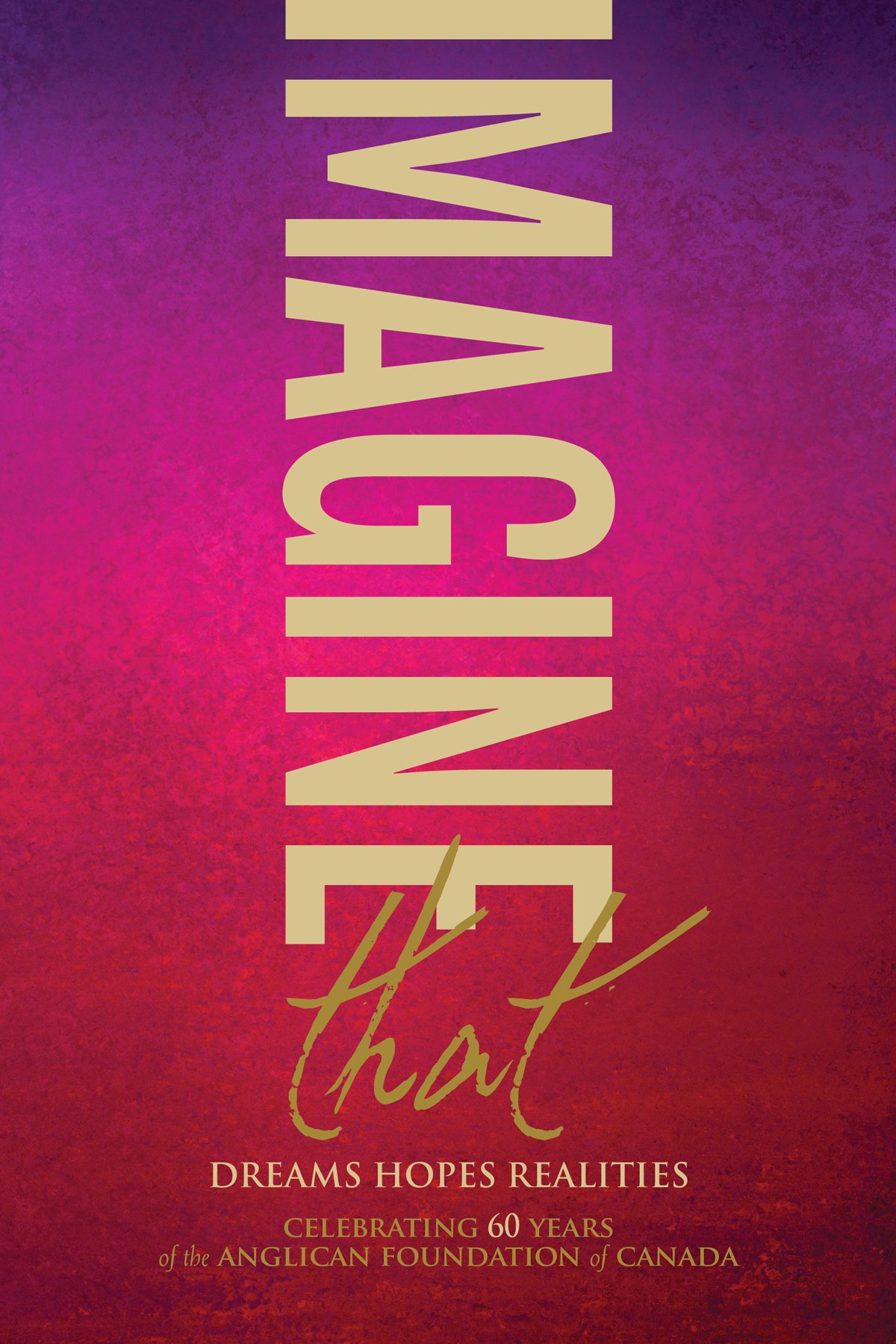 The Anglican Foundation was proud to publish a commemorative book for its 60th anniversary in 2017: 
Imagine That: Dreams, Hopes, and Realities—Celebrating 60 Years of the Anglican Foundation of Canada
. Over 100 recipients tell the transforming power of receiving an AFC grant. Each story starts with a dream, with a hope for new opportunities, and with the challenging realities that Anglicans face across the country in their ministry efforts. Then, through the generosity of donors, an Anglican Foundation grant enabled these recipients to
imagine more
and more and more!
Available now in paperback, over 200 pages, with colour photographs. $20 each.