AFC Bursary Recipient discovers God's purpose through spiritual care
The Anglican Foundation of Canada congratulates three-time bursary recipient Virginia Gabriel, who was ordained as a vocational deacon this past Sunday, December 12, at the Anglican Church of Christ the King, Etobicoke. Recently, Virginia shared her story with us, and she has given us permission to share it with all AFC supporters.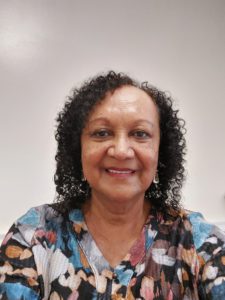 When I arrived in Canada as a landed immigrant in April 2012, I had no idea how I would finance my studies at Knox College in Toronto. In South Africa, where I was born and raised, I had worked as a registered nurse and studied theology, community counselling, and psychology. Now God was calling me to serve as a chaplain in a healthcare setting.
Through both personal and professional experience, I had come to value the significant role of the chaplain in assisting patients who grapple with issues of faith: helping them to explore the beliefs which influence attitudes towards illness, recovery, or preparing for death.
Through God's providence, I was truly blessed to find the Anglican Foundation of Canada (AFC) and to be the recipient of bursaries in 2016, 2017, and 2018. This support enabled me to complete the Master of Pastoral Studies at Knox College in 2019 and to begin working as a Spiritual Care Practitioner at the University Health Network—at the dawn of a global pandemic.
While my family and friends were concerned for my health and well-being, I was healthy, and I felt it was a privilege to be invited into the sacred space at the bedside of patients who were suffering from COVID-19; to be a presence for them, a support to staff, and serve as a bridge between patients and their families when they were separated during this difficult time.
One truly unforgettable moment in this ministry, during the later stage of the pandemic, came shortly after my sister-in-law in Cape Town succumbed to COVID-19. I was at the hospital with a family that had been allowed to enter their loved-one's room at end of life. This was a family of a different faith than my own, but they welcomed my presence. While I could not be with my sister-in-law during her final hours, God was able to use me to be a support for another family during their loved one's final moments.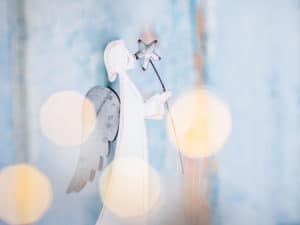 In addition to my work with patients in a hospital setting, God has led me to minister to people at end of life in their homes as a hospice volunteer. Bringing words of comfort and the sacrament to the bedside to those who have faithfully served my parish for so long, is something about which I am truly passionate.
I delayed writing this letter until I could give a complete account of what AFC's role in my journey has been. You truly provided a foundation for me to become a valuable member of Canadian society. And I believe you have also been an instrument for God's purpose in my life as well as in the lives of the many others you have assisted.
My sincere gratitude for your assistance and for the generosity of your supporters.
Many blessings,
Virginia Gabriel