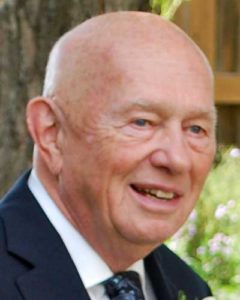 Former Chancellor of General Synod
Former Board Director
Fredericton, New Brunswick
Diocese of Fredericton
At General Synod in Regina in 1973, Bill Kay, who was then Executive Director of the Foundation, introduced me to the Foundation over a drink, and convinced me of its merits. I have been a member or supporter since then. Later, other family members became supporters. I never aspired to serve on the board of directors, but in 1999 a persuasive bishop nominated me. I was elected and served for six years. As a board director, I experienced the care and efficiency with which applications for loans and grants are processed. Giving to the Foundation is one of the best ways to support the church beyond one's parish.