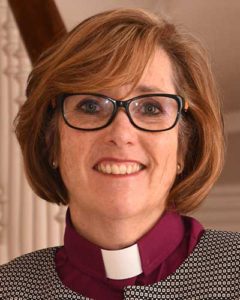 Archbishop of Algoma and Moosonee
Metropolitan of the Ecclesiastical Province of Ontario
Sault Ste. Marie, Ontario
The Anglican Foundation caught my attention when the first Hope Bears were created many years ago. I was in parish ministry, and we presented one to each candidate for Baptism. I'm told they remain favourite "stuffies" in many homes.
In February 2019, the Great Chapter Meeting in Val D'Or Quebec sealed my conviction about the importance of AFC's ministry. Through a generous grant, over 125 Anglicans from the vast diocese of Moosonee gathered for prayer, worship, and fellowship. The Primate led us in the "Heartbeat of the Church" exercise, and new friendships were forged. Thank you, AFC, for your role in making it all possible.