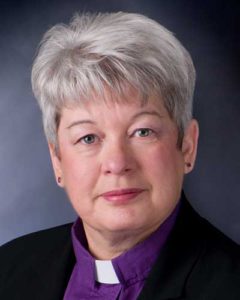 Bishop of the Territory of the People
Kamloops, British Columbia
A proud member of the Anglican Foundation, I am aware of many students who got their education as a result of the generosity of AFC donors. I personally recently received sabbatical funding for advanced study on reconciliation and forgiveness at the University of Chicago.
As Bishop of the Territory of the People, I am especially grateful for the support and encouragement AFC has provided to small rural churches: updating small, poorly designed kitchens; renovating washrooms; exterior repairs and painting to churches and halls; and replacing the roof at St. Paul's Cathedral, Kamloops.
We are grateful in ways we cannot adequately express for continuing AFC support as the Foundation shares in ministry here in the Territory of the People. On behalf of us all, thank you Anglican Foundation staff and supporters.