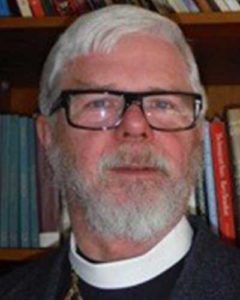 Retired Bishop of British Columbia
Armstrong, British Columbia
I have known of, and valued the work of the Anglican Foundation for most of my adult life. I have been the Incumbent of parishes that benefited from the work of the Foundation, and as Bishop of British Columbia saw the benefit received by parishes and institutions of the diocese as a result of the generosity of the Anglican Foundation. In all instances the Church was strengthened by the work taken on, and people were encouraged to look beyond themselves seeking connection with the wider community.
Most recently, the Foundation granted funds to the Parish of Armstrong–Enderby for a project of repainting the trim of two church buildings and one parish hall. This, connected to a larger project of re-siding the buildings, caused one recent visitor to exclaim, "I thought I had come to the wrong address. The whole facility looked so inviting and welcoming!" Thank you Anglican Foundation!