St. Luke's Winnipeg makes $2,500 gift to Friends of the Emmanuel Mission fundraising team
The Anglican Foundation of Canada's (AFC) Say Yes! to Kids campaign received a $2,500 donation from St. Luke's, Winnipeg, bringing the national campaign, now in its final week, to nearly $95,000.
"At our May 18 meeting, the Parish Council voted unanimously to make a donation to Say Yes! to Kids in support of the Friends of Emmanuel Mission fundraising team," says the Rev. Paul Lampman, Incumbent, St. Luke's. "Our church has a history of supporting the Emmanuel Mission Summer Learning Program," says Lampman, "and we are proud to be able to do our part to strengthen a new stream of funding that will benefit this program and others like it across the country."
"We are all very concerned about how COVID-19 has impacted young people in Canada," says Gary Russell, AFC's Diocesan Representative for the Diocese of Rupert's Land. "This national campaign is meant to have local impact by supporting champions for children, youth, and family ministry right here in the Diocese of Rupert's Land, like the Emmanuel Mission."
"As we begin to move into pandemic recovery, learning enrichment programs like ours will be more important than ever," says Kamisa Maciek, Administrator for the Emmanuel Mission Summer Learning Program since 2018. "Last year we saw the impact of the pandemic on our students. In 2020 we were able to operate in person, but with severely limited capacity." Maciek says this year, the program will support students remotely, with learning resources delivered to families at their homes.
The summer school, which runs from the beginning of July until the end of August, serves students from kindergarten to grade nine and relies heavily on community-based fundraising. Maciek says, "Students come from across Winnipeg and the majority are newcomers to Canada from South Sudan, but some come from Rwanda, Kenya, Congo, Uganda, Nepal, and Somalia."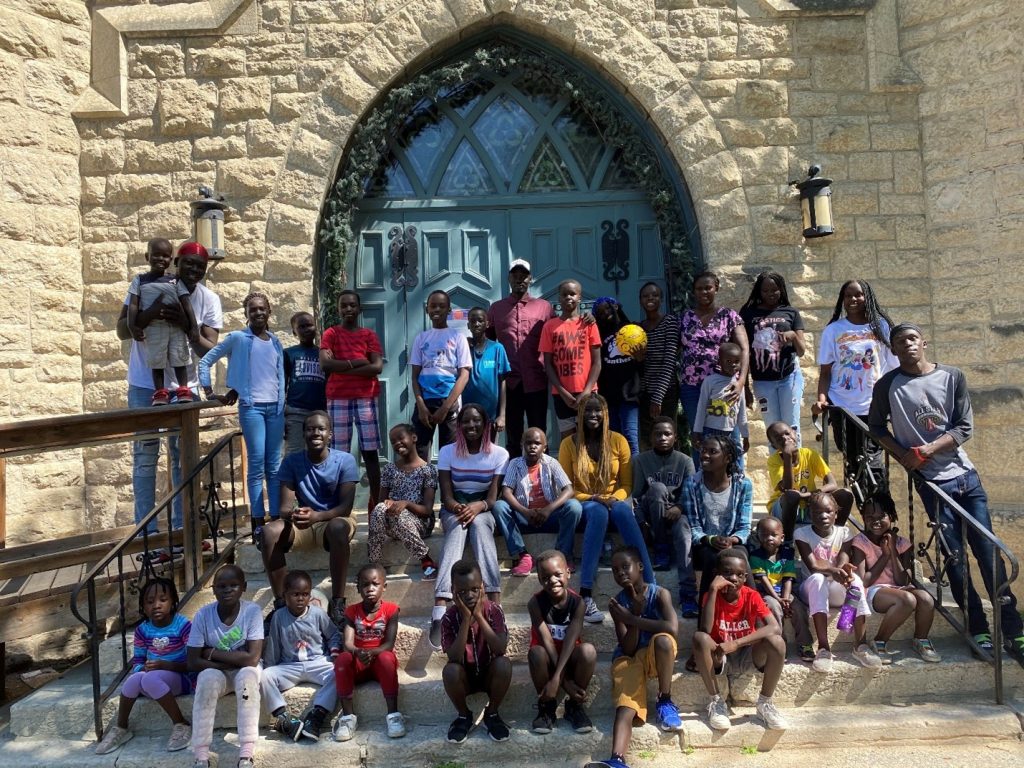 While funding is always a challenge for program organizers, Maciek says, language is the biggest challenge for students. "But these students are patient and eager to learn and our summer program helps them to pick up vocabulary so quickly." She recalls one student from last year, "I was working with her on an activity—a knitted bracelet. When we started, she couldn't speak a word of English. Later in the summer, she came to me and was speaking English, saying, 'Khamisa I did it!'
Maciek says, "Working with kids is not easy. You have good days and bad days. But seeing that kind of growth and improvement makes it all worthwhile."
To join a Say Yes! to Kids fundraising team, or to make an individual donation to the campaign, visit www.anglicanfoundation.org/kids.