Diocese of Fredericton Sponsors Games Night for Say Yes! to Kids
The Diocese of Fredericton has joined forces with the Anglican Foundation of Canada's (AFC) Say Yes! to Kids campaign for a diocesan-wide Epic Family Games night and fundraiser on June 4 to benefit ministry and outreach to children and families across the Diocese of Fredericton.
"In our diocese, we have a long history of Saying Yes! to Kids," says David Edwards, Archbishop of Fredericton. "Whether it's ensuring every child who wants to, has a chance to go to summer camp, or coming together for special events, such as 'Strike Out Hunger,' Fredericton is a diocese which believes in supporting children and youth."
"We are all very concerned about how COVID-19 has impacted young people in Canada," says Clyde Spinney, AFC's Diocesan Representative for Fredericton. "This national campaign is meant to have local impact by supporting champions for children, youth, and family ministry right here in New Brunswick."
Spinney sees this campaign as an extension of AFC's generosity and commitment to the diocese, "which has included support for the Diocesan Choir School, the new building at St. John the Evangelist Church, the amphitheater at Camp Medley, the Play Park Project in Grand Bay-Westfield, the renewal project at St. Mary's, the restoration of historic St. Anne's Chapel, the 12-12-12 ministry training project and the Deep Roots conference with Michael Frost in 2019."
"The Anglican Foundation of Canada is inspired by the Diocese of Fredericton's ambitious $50,000 goal, and the creativity of the Epic Family Games Night," says the Rev. Canon Dr. Judy Rois, Executive Director, AFC. "When we imagined the peer-to-peer campaign we had no idea what to expect. We hoped there would be surprises that would put the fun in fundraising. And Fredericton has definitely surprised us!"
The Fredericton Helping Families team is a partnership effort with Saint John Inner City Youth Ministry (ICYM). "The ICYM volunteer family has grown as a result of the pandemic," says Erin Rideout, Director, ICYM. "This includes some enthusiastic fundraisers who are keen to spread the word and generate some buzz around the June 4 Games Night. The national Say Yes! to Kids campaign has come at a great time."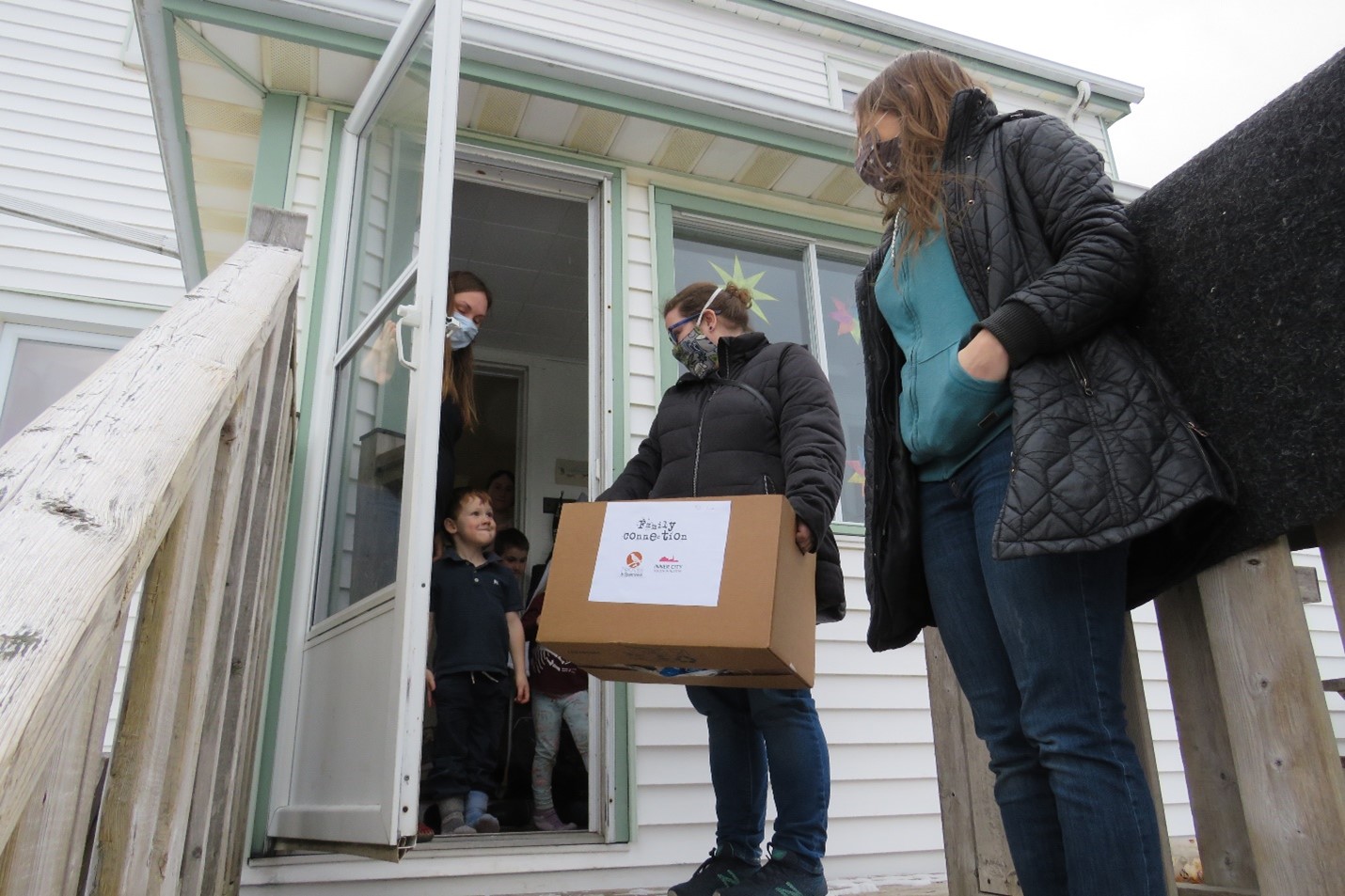 In terms of its service and outreach to children and families in Saint John, ICYM has grown a slate of remarkably strong and creative programs, the demand for which has only increased in the wake of the pandemic. Rideout says Saint John has one of the highest rates of child poverty in the country and that the team's emphasis on helping families marks an intentional shift in language. "Poverty is all around us," explains Rideout, "but we don't want to dwell on that. We want to place the focus on building resilient families. This is an excellent opportunity to share that message locally as well as nationally."
Since 2011, and the launch of the Kids Helping Kids Fund, AFC has championed the cause of children, youth, and young adults in Canada with investments totaling over $1 Million. Canon Rois says AFC will rely on the strength of its granting program to quickly turnaround Say Yes! to Kids campaign proceeds by funding a Request for Proposals (RFP) for youth-focused initiatives in fall 2021.
Shawn Branch, Parish Development Officer for the diocese, says, "To have a fresh source of funding for ministry and outreach to children and youth in the Diocese of Fredericton is very timely. It feels great to be able to partner with AFC to support young people."
Organizers of the Fredericton Helping Families Epic Family Games Night event are asking people and parishes to mark their calendars for Friday, June 4 and go to www.anglicanfoundation.org/kids and join the Fredericton Funding Families team. For more information, please contact Erin Rideout by phone 506-647-9813 or email.