NOTE: Due to the COVID-19 pandemic, the Foundation's investments have been negatively impacted. As a result, the total amount of grant funds available has been reduced. While the Foundation remains committed to providing as generous support as possible, the granting levels may be impacted through 2021. 
The Anglican Foundation provides grants and loans for innovative ministry and diverse infrastructure projects and theological formation across the Canadian church. Whether it is outreach, evangelism, accessibility, roofs or washrooms, the Anglican Foundation is here for you when you need us, with an open mind and dependable support. Financial assistance from the Anglican Foundation is intended to encourage people to imagine more, and to fulfill their dreams through projects that expand and strengthen ministries across Canada.
Next application deadline is September 1, 2021.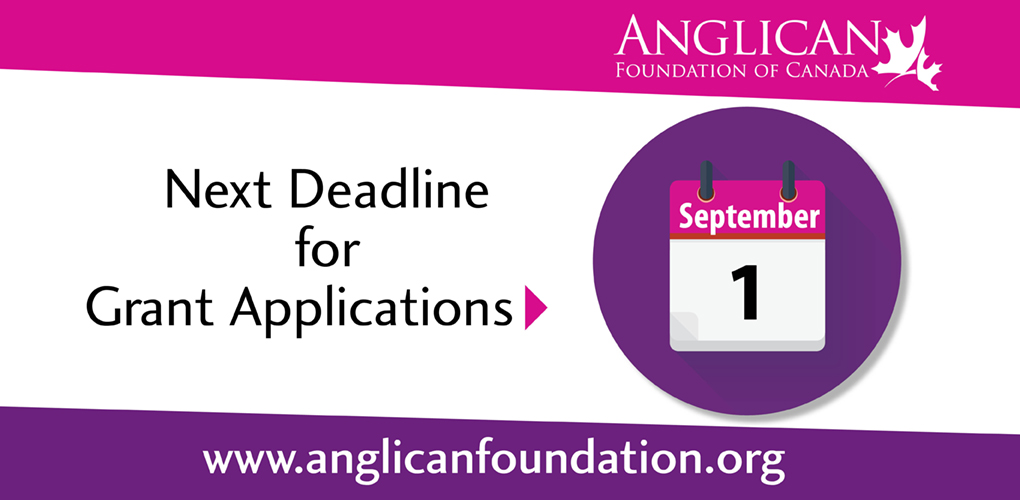 Since 1957 the Anglican Foundation has been a generous supporter of ministry across the country by:
building strong faith communities
cultivating innovative expressions of faith
championing dynamic leadership for the next generation
supporting self-determination and education in Canada's Northern communities
refreshing dated infrastructure
sustaining collaborative interfaith dialogue
fostering performing arts, liturgical art, music and dance
empowering the imagination and creativity of Canadian children and youth
Funds available for grants are generated through revenue derived from annual contributions and unrestricted donations and bequests. Sufficient funds will be available annually inasmuch as the Anglican Foundation receives donations from the majority of parishes and dioceses. Annual contributions from parishes and dioceses, as well as from individuals across the country, are a critical component of the total funds available for grants.