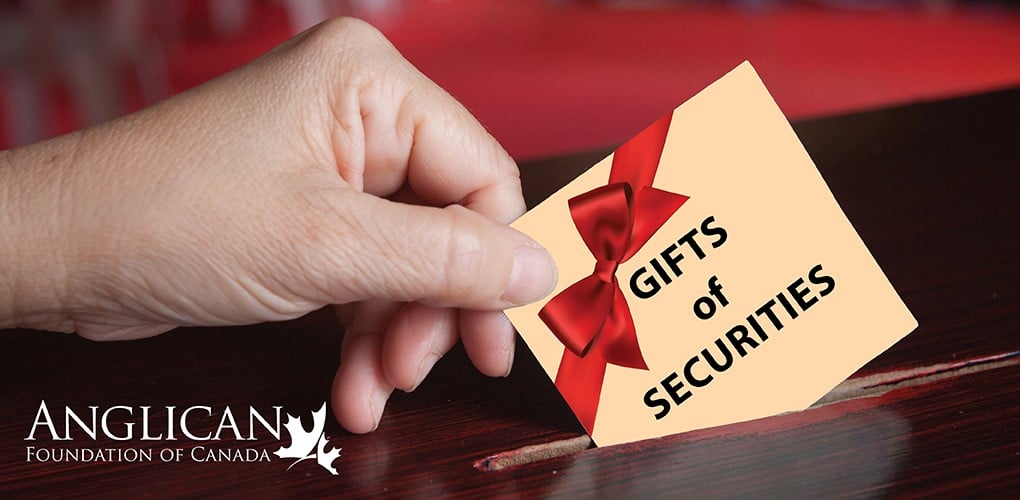 More and more Canadian Anglicans are choosing to make a gift of securities to AFC. By donating publicly traded securities, you eliminate the capital gains tax that you would have to pay if you sold the securities and then donated the proceeds. You'll also receive a charitable tax receipt for your donation. See the scenario below: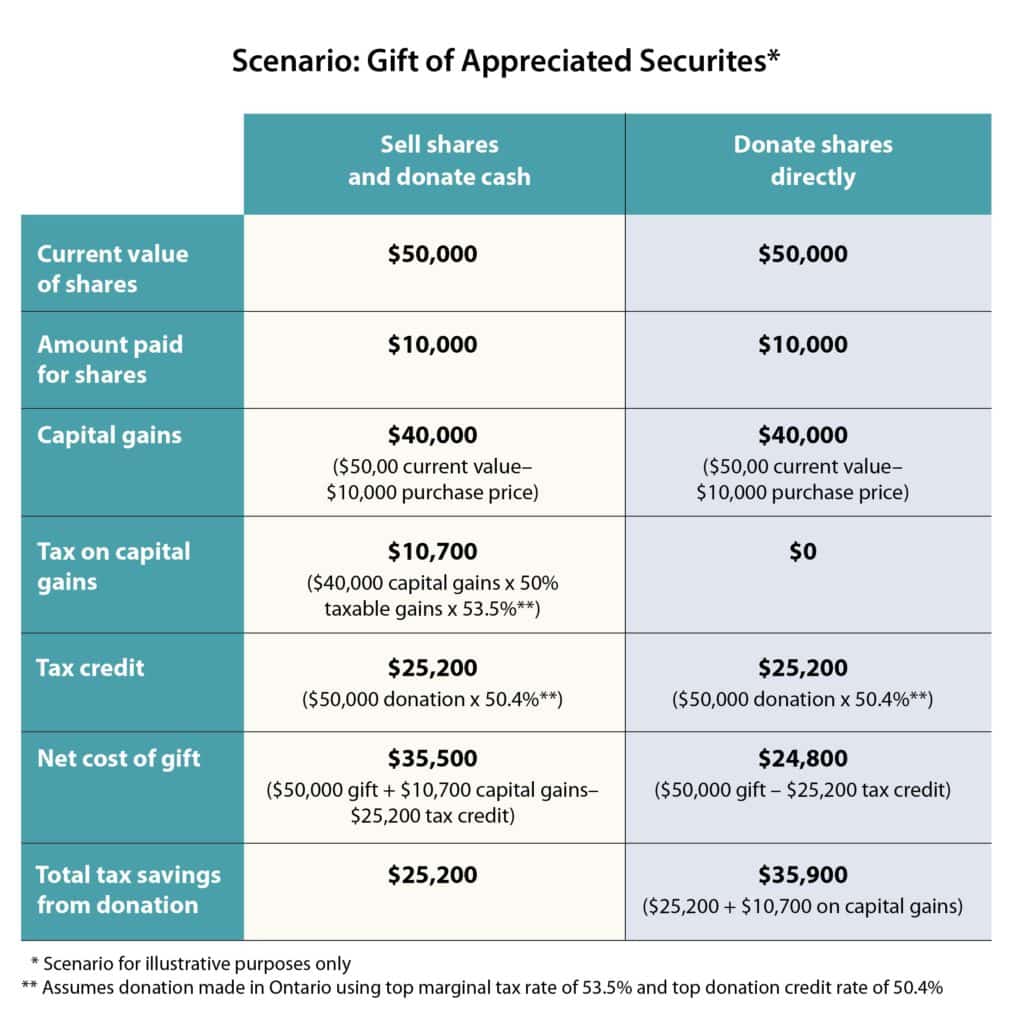 Securities can include stocks, mutual funds, segregated funds, bonds, flow-through shares, and employee stock options. You can give now, or as part of your estate and will planning.
Giving is simple. Consult your financial advisor to decide which investments make the most financial and philanthropic impact. Then ask your broker to transfer your securities to AFC by completing this transfer form.
Contact us
If you would like more information on how to make a gift of securities, please feel free to contact Michelle Hauser, AFC's Development and Communications Officer at [email protected] or by phone at 613-354-6387. You can also download our Case for Support to learn more about our efforts to enable connection, foster innovation, steward resources, and connect generous donors to their philanthropic goals.