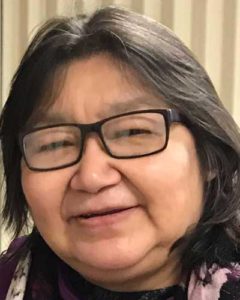 Bishop of the Indigenous Spiritual Ministry of Mishamikoweesh
Kingfisher Lake, Ontario
The Anglican Foundation of Canada was introduced to me back in the early 80s. We were under the Diocese of Keewatin back then. My home church, St. Matthew's Church of Kingfisher Lake First Nation, Ontario, was one of the recipients of an AFC building grant, as was Mission House, which currently houses the diocesan offices of Mishamikoweesh.
At the creation of Mishamikoweesh, the Anglican Foundation gave funds to the newly- created diocese to bring in several elders from different communities to witness the ceremonies. With the high cost of travel in the north, it would have been almost impossible to have elders be present at this historical event.
In 2014 Mishamikoweesh started an Oji-Cree translation of the scriptures and other resources in collaboration with Wycliffe Bible Translators of Canada. We are grateful that the Anglican Foundation has been a significant contributor to this project over three years.