Say Yes! to Kids Grant to Sponsor Indigenous Youth to attend CLAY
The Anglican Foundation of Canada (AFC) is pleased to announce a grant of $25,000 in support of the Canadian Lutheran Anglican Youth (CLAY) August 2023 gathering in Waterloo, ON—Ashes and Embers.
"The proceeds from our 2022 Say Yes! to Kids (SYTK) campaign, earmarked for a national Indigenous youth initiative, will be used to sponsor Indigenous youth from across Canada to take part in the conference," says Dr. Scott Brubacher, Executive Director. "AFC has a strong history of sponsorship and support for CLAY. Helping the conference to become more inclusive of Indigenous youth participation is a meaningful next step for us and a wonderful outcome from the 2022 SYTK campaign." Brubacher says that due to the unique partnership effort of the 2022 SYTK campaign, "this is one of the largest grants that the board has awarded in AFC's 65-year history."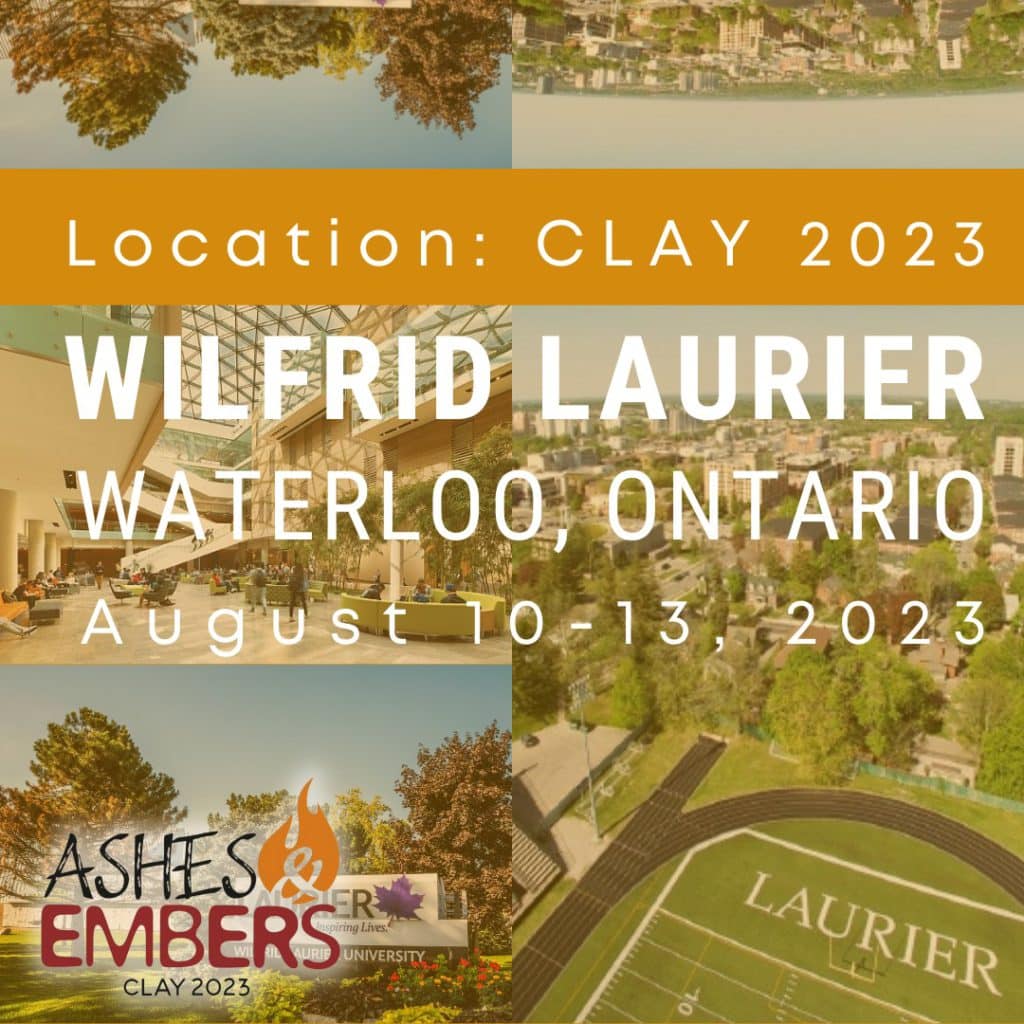 The CLAY Planning Committee has identified increased participation by Indigenous youth as priority for the bi-annual gathering, established in 2010. "Sadly, the cost of sending a young person to CLAY can be prohibitive for many families, and not all dioceses are in a financial position to provide sponsorship," says Sheilagh McGlynn, Animator, Youth Ministries, General Synod of the Anglican Church of Canada. "Past experience has shown that many Indigenous communities struggle financially to send delegates to CLAY. This means that for too many years, Indigenous youth have missed out on this critical connection-building opportunity."
McGlynn says the Planning Committee is grateful for this funding which gives them "the power to begin to reduce financial barriers for Indigenous youth and to make CLAY a much more inclusive event that includes the voices and presence of our Indigenous youth." McGlynn notes that it will be important to sponsor groups of youth from Indigenous communities. "Having a number of youth from a particular community will enable them to enjoy and reflect on the CLAY experience together—before, during and after."
The Most Rev. Linda Nicholls, Primate of the Anglican Church of Canada and Chair, AFC says this funding announcement comes at a good time. "As the Anglican Church of Canada continues to walk together with Indigenous Anglicans across Canada this initiative is a tangible sign of that commitment. Building connections between young people will be essential to the future of our churches and the country. Thank you to the AFC donors who have made this possible!"
Additional funding for this initiative will be forthcoming from one SYTK team—the Anglican Church Women of the Diocese of Nova Scotia & PEI—who adopted the sponsorship of Indigenous youth to attend CLAY as their SYTK cause for 2022. "This year's campaign got us to the halfway point of our $10,000 fundraising goal," says Cynthia Pilichos, Team Captain and AFC Diocesan Representative for the Diocese of Nova Scotia & PEI. The women plan to continue their fundraising efforts for the rest of 2022 and 2023. "Our ACW wants to send a clear message to the youngest members of our Indigenous church that their lives are important, and they are loved by their community, and we encourage their participation whenever and wherever we meet."
Both the AFC Board of Directors and the Planning Committee of CLAY wish to thank the 21 fundraising teams from across Canada who championed this year's SYTK campaign, agreeing to share a portion of their local fundraisers in support of a national Indigenous youth initiative:
Paul's Thunder Bay, Diocese of Algoma
Arctic Youth Nation, Diocese of the Arctic
Diocese of Quebec
Christ Church Cathedral, Vancouver
Emmanuel Mission Learning Centre, Diocese of Rupert's Land
The Anglican Parish of Salisbury & Havelock, Diocese of Fredericton
Mark's Anglican Church, London, Diocese of Huron
Thomas' Kingston, Diocese of Ontario
Mary Magdalene Anglican Church, Napanee, Diocese of Ontario
All Saints Dain City, Welland, Diocese of Niagara
Christ Church Amherst NS, Diocese of Nova Scotia & PEI
Cathedral Church of All Saints, Diocese of Nova Scotia & PEI
Canterbury Hills Camp, Diocese of Niagara
Phoenix community Programs, Diocese of Montreal
Camp Okema, Diocese of Saskatchewan
ACW of Nova Scotia & PEI, Diocese of Nova Scotia & PEI
Aidan Anglican Church, Moose Jaw, SK, Diocese of Qu'Appelle
George's Anglican Church, London, ON, Diocese of Huron
Montreal Mission Internship, Diocese of Montreal
Church of the Epiphany, Surrey, BC, Diocese of New Westminster
Paul's, Halifax, NS, Diocese of Nova Scotia & PEI
For more information please contact: Michelle Hauser, Development & Communications Officer, [email protected].