A goodbye message from the Rev. Canon Dr. Judy Rois
"We have to mean it," insisted the boy. "We have to welcome everyone!" Church signs tend to provoke a response, and this one—The Anglican Church Welcomes You—ignited a sense of urgency in my young friend. For him, the sign was a call to action: for the church to live up to the slogan and cast a wide, all-inclusive net.
The boy was part of a group of children I consulted with during my first year as Executive Director. When I joined AFC in 2011, I wanted to embrace bold ideas and listen to new voices, including young people. The child's steadfast optimism has stayed with me over ten years to cultivate extraordinarily welcoming faith communities.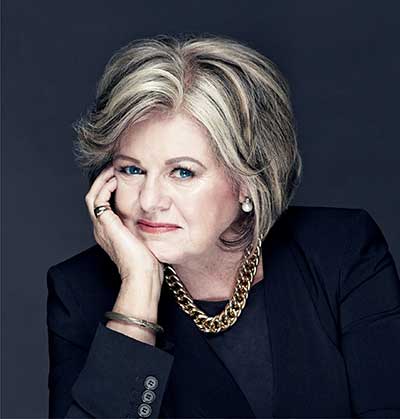 During that time, I have overseen more than
$6 million in grants and loans and traveled across Canada to meet with AFC grant recipients. At the heart of every project, be it a school breakfast program, drop-in centre, furniture bank, or community kitchen, I have seen people and parishes trying to make that boy's dream a reality.
Visiting a community garden that provides for the homeless, experiencing the glow of new LED lighting to make a church more environmentally sustainable, taking the inaugural trip on an indoor elevator that enables people with mobility challenges to attend church: I have seen Canadian Anglicans striving to grow a church that welcomes everyone.
All these initiatives, and hundreds more, have been funded by a grant or loan that was made possible by AFC's supporters. I want you to know how grateful I am for your loyalty and generosity.
Today, I will close my laptop, having sent my last email as Executive Director of AFC. As I say farewell, my heart is filled with hope… hope that the Foundation will continue to build on the strength of its creativity, culture, and people… hope that the Church will continue to embrace inclusion and let all voices be heard… hope that Canadian Anglicans will continue to prioritize climate care and chart a path to a healthier, more sustainable future.
I trust that our whole family of supporters will continue to see AFC as a visionary partner and know that our generosity, as a community, is the tie that binds us to a better, more compassionate future.
By working together, we can ensure that AFC remains a deep and life-giving well from which abundant resources can be drawn for decades to come.