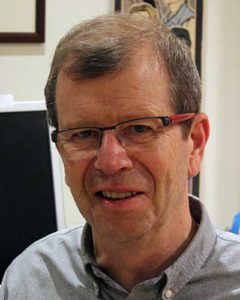 Churchwarden, St. John the Evangelist Anglican Church
Ottawa, Ontario
Diocese of Ottawa
I support the Anglican Foundation of Canada because it is unique in its mission to foster Anglican presence across Canada, and I have seen first-hand the many benefits it has provided in my own diocese. Since 2007, AFC has provided over $200,000 in grants and loans for infrastructure improvements and innovative ministry programs to individual parishes and diocesan outreach ministries. These include providing barrier-free access to four church buildings, renovating a church basement for a men's drop-in centre, and renovating my own church's entrance and narthex to provide a welcoming presence on a busy main street.
While many Anglicans know of AFC's infrastructure and program grants, it is less well known that it also supports theological formation. I personally know five of the ten theological students who have received AFC bursaries in the last ten years at Saint Paul University, and all of them deeply appreciated the financial assistance at a time when their personal finances were tight.