Indigenous youth show "courage and strength" at CLAY gathering
The 2023 Canadian Lutheran Anglican Youth (CLAY) gathering in Waterloo this past August included 11 Indigenous youth in two delegate groups for whom funding was provided by a 2022 grant of $25,000 from the Anglican Foundation of Canada's (AFC) Say Yes! to Kids Campaign.
Dixie Bird, who led a group of six youth—two from British Columbia's Haida Gwaii, and four from Saskatchewan (Prince Albert, Montreal Lake, and Little Red River Reserve)—says a highlight from the trip was the opportunity for the youth to meet the Most Rev. Chris Harper, National Indigenous Anglican Archbishop for the Anglican Church of Canada.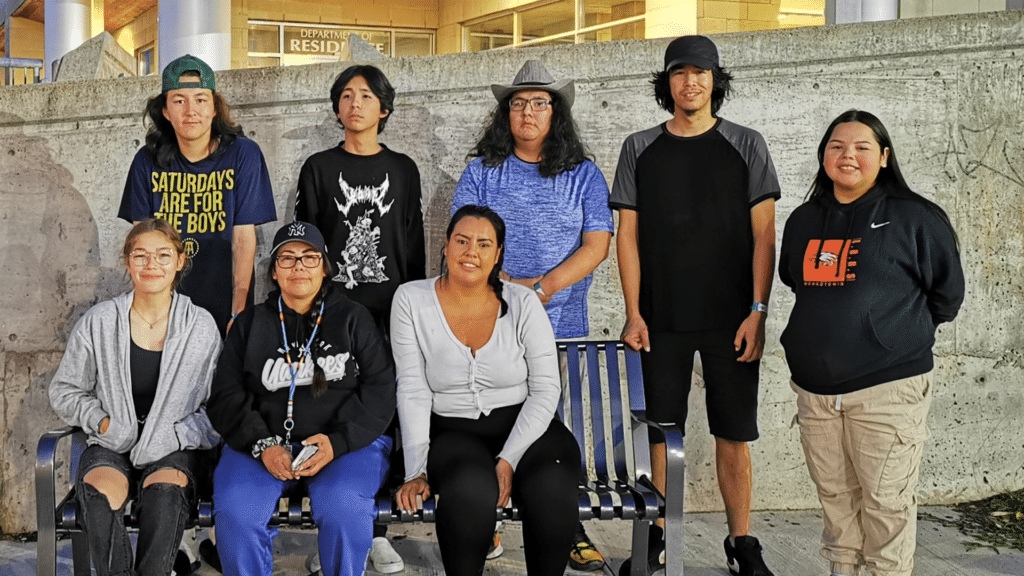 "When we checked-in with Archbishop Chris, I requested that all of us pray in a circle with him in the middle. We prayed not only for the work that he does, but how we were feeling," which Bird admits was a mix of belonging but also not belonging. "I recently got certified for reconciliation work and one of the things my professor had said was, 'When you're done this class, I want you to think about reconciliation in your life—one task, one project—and I want you to do that.' Those words came to me when we took this group to CLAY."
Bird had prepared her delegates that it would be a "different kind of youth conference" than they might be accustomed to, with the majority being non-Indigenous participants. "I encouraged them to connect and get involved and reminded them that from the beginning to the end, we need to love one another and share our experiences whether they are good or not so good."
Bird says that during their prayer time with Archbishop Chris one of the delegates spotted an eagle in the sky. "Usually when we have travels going home there is an eagle or a hawk that will fly to sign us off and say, 'It will be good.' Seeing that eagle was one of those ah moments!"
Sheilagh McGlynn, the General Synod's Animator for Youth Ministries, and a member of the CLAY planning committee says that this Indigenous delegation was a long time in the making with a pandemic in between. "Bishop Adam Halkett attended Threads, the 2018 CLAY gathering in Thunder Bay and said he wanted to see more Indigenous youth participation in CLAY. The grant from AFC, plus generous support from the ACW of Nova Scotia and Prince Edward Island made it possible for us to take this small but meaningful step on the road to reconciliation."
In a written statement to AFC, Archbishop Chris Harper shared this reflection:
"I am so thankful to CLAY for opening the door to our youth, and the invitation to attend and investigate. As Indigenous peoples we are always seeking to find our place and voice in the community of the church, and as we find place, voice, and vote, we will be emboldened to participate even to the organizational level. I am so proud of our youth who attended, as they showed their courage and strength to attend an event so far from home and context. The Indigenous youth look forward to again being able and blessed to participate and be acknowledged as members of the church and to celebrate youthful energetic faith with all young Christians from across this broad and glorious land we together call home. May God Almighty bless CLAY."