Third Annual Say Yes! to Kids Campaign Receives Generous Matching Funding
The Anglican Foundation of Canada (AFC) is pleased to announce generous matching gifts totaling $25,000 in support of the third annual Say Yes! to Kids (SYTK) campaign. This brings the total of matching funding since 2021 to $100,000.
"With the incredible generosity of our matching gift donors, the first 25 peer-to-peer (P2P) teams to raise $1,000 through their local efforts will immediately see their campaign total jump to $2,000, as AFC provides an additional $1,000 in the form of a matching gift," says Dr. Scott Brubacher, AFC's Executive Director. Currently, there are approximately 15 teams from across Canada readying their fundraising projects for the 2023 national campaign. Brubacher says, "We hope this matching gift will encourage other teams to join the Say Yes! to Kids movement."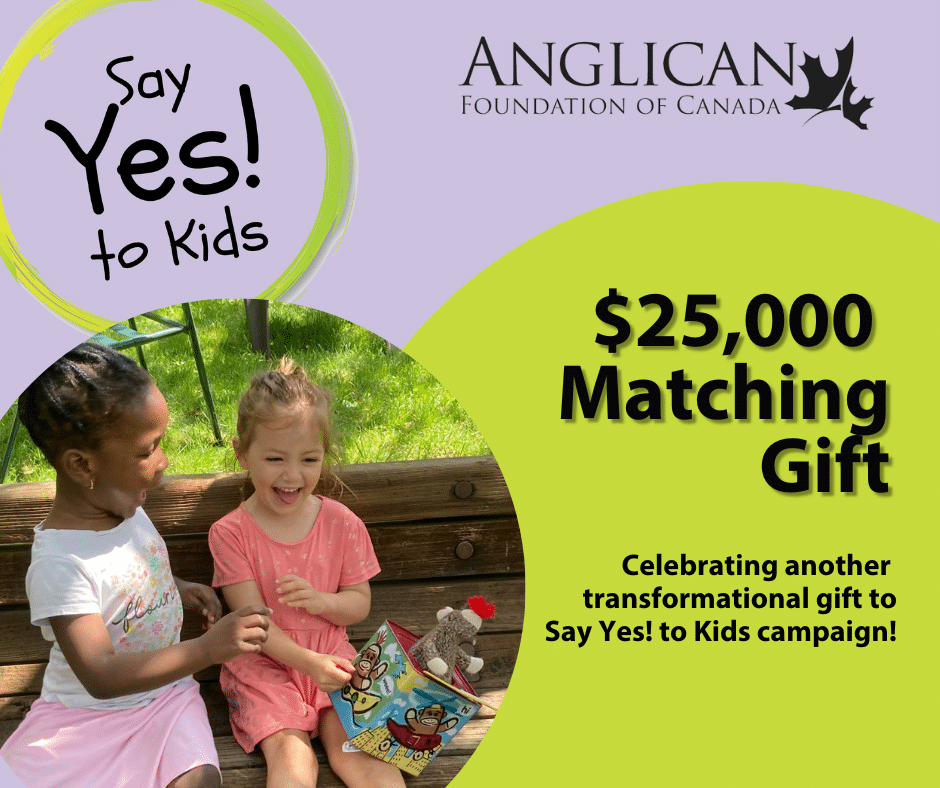 The 2023 SYTK campaign will run until June 30. Since it was launched in 2021, SYTK has provided over $625,000 to more than 100 unique beneficiaries and fundraising partners in support of youth-focused ministry and outreach from coast to coast to coast. All SYTK projects are different, but they share a common goal: to imagine more and to put that imagination into action to grow a brighter future for young people today.
"We invite all Canadian Anglicans to take part in the SYTK movement," says Brubacher. "You can form a team, support a team, or simply learn more about the impact SYTK partners are having across the Anglican Church of Canada. As more people choose to be part of this exciting movement it will change the conversation, energize the church for new ministry, and transform the way we work together to fund for impact in this important area of our common life."
Register a fundraising team today or email AFC's Development and Communications Consultant, Michelle Hauser, to book a one-on-one consultation to discuss your local campaign.